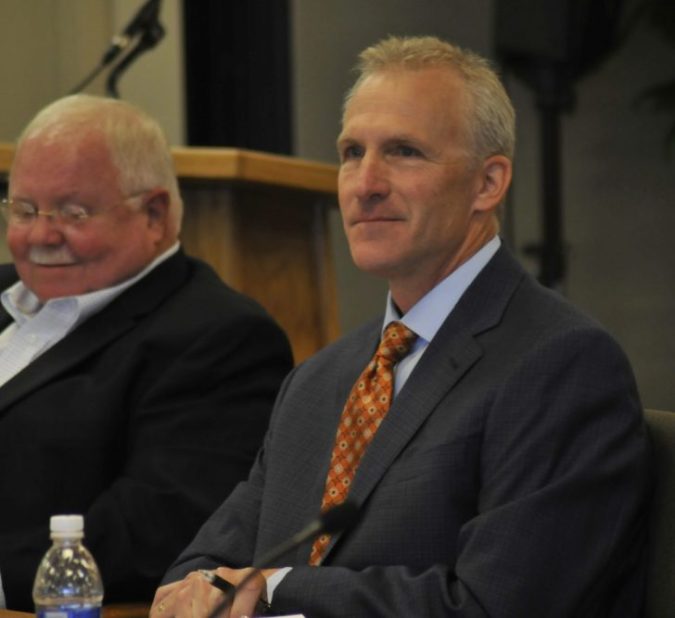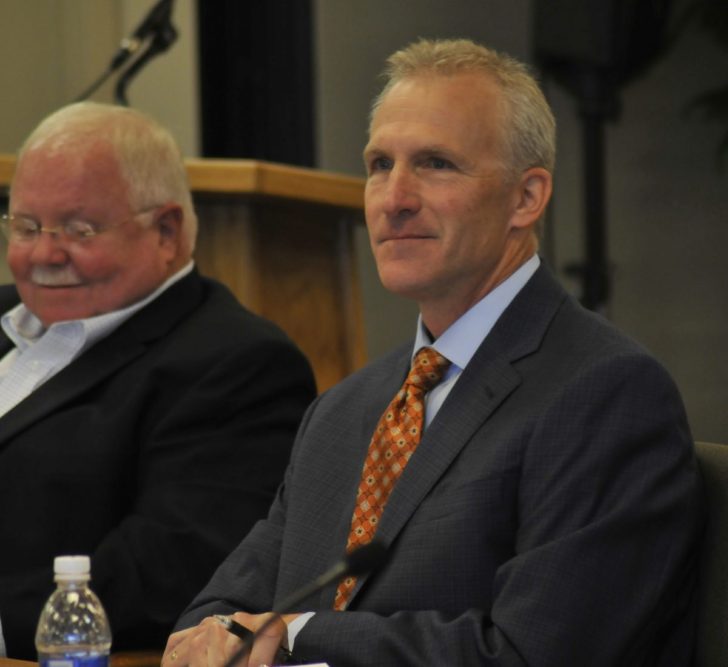 Pensacola City Administrator Eric Olson yesterday told the Pensacola City Council that the Government Street/Corrine Jones stormwater will not be completed on May 31 as he told the council in January.
Olson said the contractor, Utility Services of Gulf Breeze, notified him of the delay last Friday.
"They had given us a schedule March 24th, saying that they would be completed by May 31st," he told the council. "Unfortunately, that is not the case. The schedule has slid. I'm just going to be very conservative, and I think it slid by two months for the total completion of the project."
Trying to put a positive spin on the situation, Olson said, "To mitigate some of that, what we are asking the contractor to do is to complete the recreational amenities that are planned for the West Side–that's the playground equipment, the basketball court. Get the contractor to get that completed, we'll fence off that section of the park, and we will open that."
The city administrator did not explain what caused the delay. He said, "The public is going to see a nice new park with sidewalk around it and lights, and they're going to want to get in there. Unfortunately, they're going to have to wait longer, but we will open up as much of the park as we can as soon as it's completed."
Olson also reassured the council that water remediation done from October 2016-December 2016 successfully reduced the contamination below EPA levels.
"After the cleanup work on the contamination was completed, we learned that there was a 97-percent reduction in lindane, he told the council. "This was the chief chemical that was found there from the levels that were there in September 2016."
He added, "We will continue to monitor the ground water in the park, but that's good news that we've cleaned up the ground water in the park."
Other than the test results released in December 2016. The City of Pensacola has not published any other results on its website.