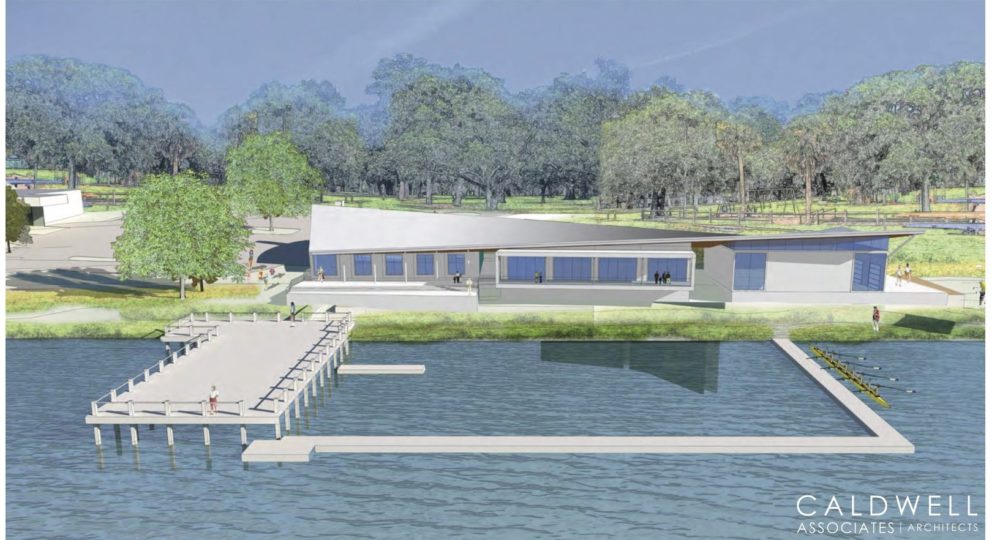 City of Pensacola will host a groundbreaking ceremony for the $8.2-million Bayview Resource Center at 11 a.m. on Monday, May 7 at Bayview Park, 2000 East Lloyd St.
"We are very excited for this new resource center at Bayview Park," said Mayor Ashton Hayward in a written statement. "My staff and I have worked tirelessly to bring another extraordinary amenity to our community. This new attractive facility will embrace the waterfront and will be something that everyone can enjoy."
The facility will have an event space that can be separated into two smaller spaces, meeting rooms, a catering kitchen, fitness room, and staff offices. Its decks and balconies will offer views of Bayou Texar. The new Bayview Community Center is approximately two-thirds the size of Sanders Beach Community Center, which has a ballroom that overlooks Pensacola Bay and can hold 350 people.
The event space of the new Bayview Community Center will accommodate up to 278 people and is 3,432 square feet. The Sanders Beach ballroom is nearly double that size at 6,110 square feet.
The Bayview Community Center will have a storage area for kayak, SUP, and rowing sculls to promote paddle sports and non-motorized water activities. The Pensacola Rowing Association is in discussion with the city to run it.
The old community center was damaged by a sewage backup caused by April 2014 flooding and demolished the following year. The 2011 park master plan called for relocating the center to give an open waterfront. The plan was ignored, and the new building will be in the same location as the previous one.
The Bayview Community Center will be the most expensive community center ever built in the city. The last two centers – Woodland Heights and Theophalis May – built cost $3 million each.