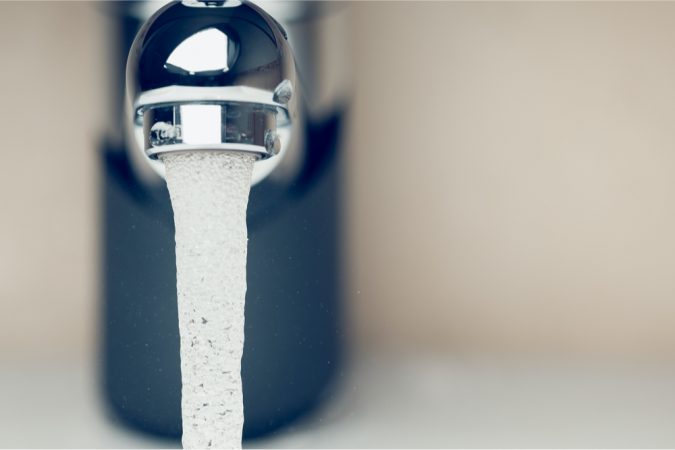 In April, Brown Construction connected the sewer line for a home on Soundside Drive to the Midway Water System's water system. When the home's water was activated in September, sewage contaminated homes in the neighborhood.
The daily newspaper picked up the story last Friday and published comments from Brown Construction and Midway Water. The City of Gulf Breeze, who owns the sewer system, chose to conduct an internal investigation before replying to a Warning Letter from the Florida Department of Environmental Protection.
Yesterday, Gulf Breeze released its 104-page report with a cover letter to FDEP. City Manager Samantha Abell appeared on 1370 WCOA this morning to discuss it.
The City's findings include:
1. The cross-connection was made on April 1, following notification through the Florida 811 system on March 25 and again on March 30 to Gulf Breeze and Midway that Brown Construction intended to connect the sewer line at the residence to the sewer force main.
2. The 811 system records include an entry from Midway indicating the water main was marked as of March 29. However, other information raises questions about whether Midway's entry was correct.
3. The City received a call from Brown Construction on the morning of April 1, requesting its staff come and mark the sewer line as soon as possible because the contractor was ready to excavate.
4. When the City's crew arrived mid-morning, Brown's crew had decided to proceed before the City could mark the sewer line.
5. Upon arrival, Brown's supervisor intercepted the City's crew and told they weren't needed. The excavation and connection had already been made.
6. On April 2, Brown sent the City ad as-built sketch of where the connection was made and related picture, but the sketch and pictures taken by Brown didn't indicate the cross-connect error.
7. On September 21, the sewer system to the residence was activated, which resulted in sewer water flowing into the water main.