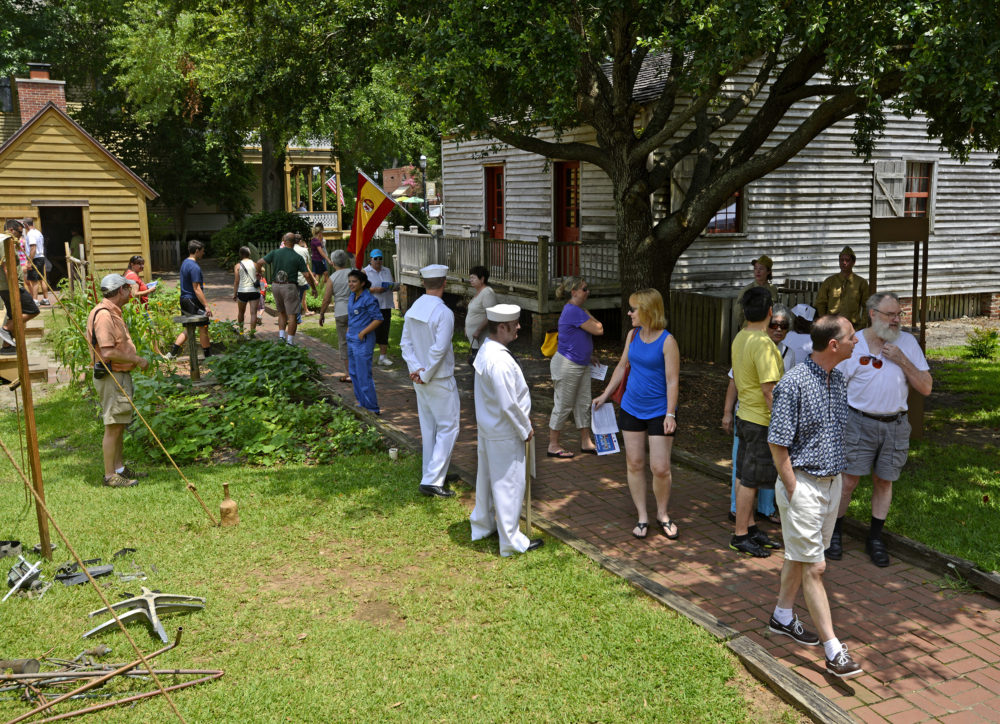 The University of West Florida Historic Trust invites the public to be a part of Pensacola's vibrant history and bright future at Historic Pensacola's 28th Annual Open House on Saturday, June 2 from 10 a.m.-4 p.m.
Special events will take place at UWF Historic Trust properties in downtown Pensacola including children's activities, exhibit openings, archaeology talks, craft demonstrations, historical music, house tours and living history.
Pensacola native, author and historian John Appleyard will tell his stories of Pensacola's past at the Appleyard Storytelling Cottage. In the Historic Pensacola Village, Little Green Bees will share their knowledge of beekeeping and single source honey. Children's activities at the museum complex will include face painting, scavenger hunt, first responder row and a sensory break area in the Walsh Education Building.
At the Museum of Commerce, the evolution of printing technology from past to future will be displayed. Throughout the day, the Charlotte Mason Printing Company will demonstrate the history of the printing press as the UWF Sea3D Additive Manufacturing Laboratory illustrates the future with 3-D printing technology.
The new Rose Garden Storytelling Circle, funded by the 2017 IMPACT 100 grant, will come to life with visits from Susan Alexander Simpson (c. 1845) at 10:30 a.m. and Isaac Pugh (c. 1815) at 1 p.m. and 2:30 p.m., as well as a Living History program, showing the function of each piece of clothing a colonial woman would wear and make, at 11:30 a.m. and 2 p.m.
Attendees are invited to view two new exhibits on display at the T.T. Wentworth, Jr. Florida State Museum. "Cotton Fields to Congress" highlights the political career of Earl Hutto, and "Icons of Pensacola" showcases several icons of Pensacola including the San Carlos Hotel, Blue Angels, Graffiti Bridge, Pensacola Beach sailfish sign, Norwegian Seaman's Church and old Milk Bottle restaurant.
The museum complex includes Historic Pensacola Village, Pensacola Children's Museum, Pensacola Museum of Art, T.T. Wentworth, Jr. Florida State Museum and Voices of Pensacola.
All venues and events are free and open to the public.
For more information about UWF Historic Trust, visit historicpensacola.org.