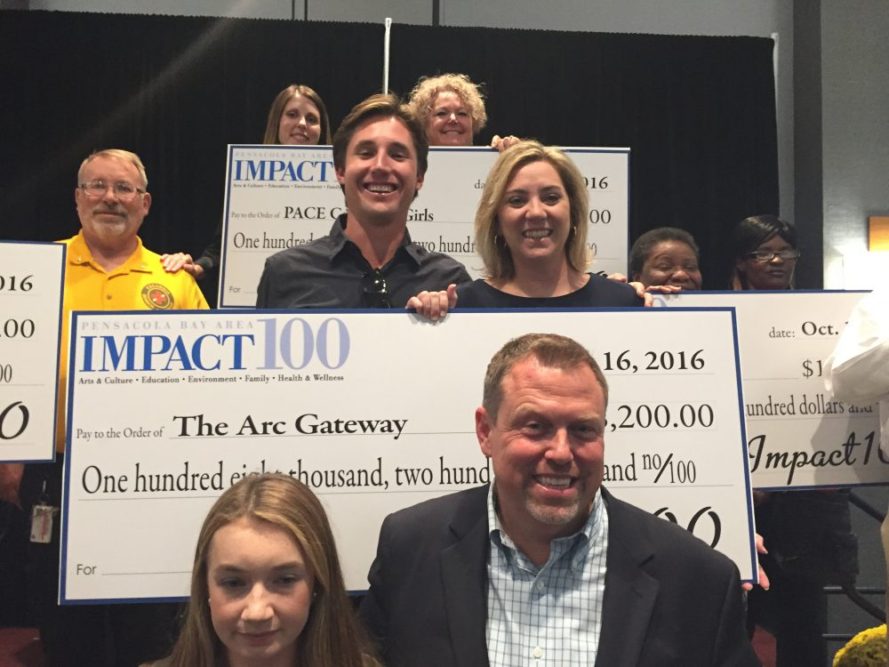 IMPACT 100 Pensacola Bay Area has announced its annual Nonprofit Workshop. The workshop is open to all nonprofit organizations in Escambia and Santa Rosa counties to learn about the grant process, get tips for writing a successful grant, and be inspired to create a winning project for the 15th year of giving.
The workshop will be held on Thursday, April 19, from 9 a.m.–12:15 p.m0 at the Brownsville Community Center, 3200 W. DeSoto Street. Check-in begins at 8:30 a.m.
This year's workshop will feature special guest speaker, Wendy Steele, Founder of IMPACT 100. Steele will present "15 Years. 10 Million Dollars. Still making an IMPACT."
The workshop will focus on the IMPACT 100 grant application process for 2018 with a review of all required forms and instructions for digital grant submissions. Construction and permitting will also be discussed. A panel discussion with board members, previous grant recipients, focus area committee chairs and co-chairs will cap this event.
After the workshop, attendees are invited to stay for a Nonprofit Social from 12:45 p.m.-2:30 p.m. This event offers an excellent opportunity for an organization's representatives to meet and network with other nonprofit organizations. The board members of IMPACT 100 will facilitate small group discussions among the attendees. A boxed lunch will be provided.
All nonprofits are encouraged to attend both events. Space is limited, registration is required for the Nonprofit Workshop and/or Social. Nonprofits may register through the IMPACT 100 website, impact100pensacola.org, no later than April 16.
This year, IMPACT 100 Pensacola Bay area will award eleven project grants of $100,300 to nonprofit organizations in Escambia and Santa Rosa counties. Letters of Intent to Apply for a grant are due by noon on April 30. A Letter of Intent (LOI) must be submitted in order to apply for a grant; however, submitting an LOI does not obligate an organization to submit a grant application. Grant Applications must be submitted by noon on June 13.