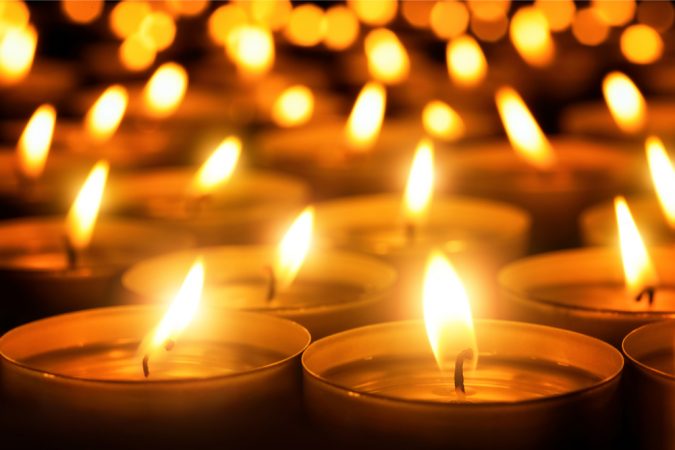 The Inweekly staff mourns the passing of Becca Morrison, wife of our longtime reporter Jeremy Morrison.
Obituary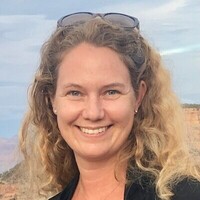 ReBecca Joanne Morrison, loving wife, mother, daughter, sister, and aunt, journeyed on to her heavenly home July 18, 2021. While she now enjoys the mysteries of the universe unfolding before her like an eternal lotus flower, those of us she embraced with her life can only be eternally grateful for knowing such a beautiful beam of energy and light as it danced upon the landscape of this Earth.
Becca was born July 20, 1974, in Pensacola, FL, arriving on her own schedule, forgoing a hospital, and delivered by her father at home. She later returned to Pensacola to raise her family, following many far-flung miles and adventures. After graduating with a Master's in Education from the University of Florida, she explored the West Coast, living in the Sierra Nevadas and along the rugged northern California coast, before returning east and enjoying the Western North Carolina mountains and the white-sand beaches of her home.
As an educator, Becca imparted to her young students a burning curiosity and appreciation for the pursuit of knowledge. As a human being, she had a gift for seeing the best in her fellow travelers. She was also friendly and funny, forgiving, and empathetic, hopeful, graceful, loving. She possessed a rare natural beauty, with a pirate's wink and saint's smile. She loved to snowboard and roller skate and cast wondering glances toward the sky. She loved live music and dancing with friends and once rode a motorcycle up Northern California's Highway 1 on a whim. She loved rain and sunshine at the same time. Her deep, blue-pool eyes sparkled, and her laugh melted stone.
Becca leaves behind her best friend and loving husband of 26 years, Jeremy Morrison. She taught him the dance of life and most everything else there is to learn. Becca and Jeremy's three beautiful children, Jonas, Nyla, and Aviva Ora will carry their mother's light into the future. Also left behind are brother-in-law and life-long friend Landon Morrison, along with his wife, Natalie, as well as in-laws Bob and Annette Morrison, and grand-in-laws, Bill and Avery Morrison.
Becca also leaves behind her father, Jack Overman (and wife, Barbara), and two brothers, Chad (and wife Annie) and Tommy (and wife Melody) Overman, as well as a tribe of nieces and nephews. She is preceded in her journey home by her grandparents, as well as her mother, Patricia Jernigan Overman.
Becca also leaves behind many friends, though others she is embracing again on the other side. Also on the other side, Becca is joyously reuniting with Tiva, her miniature chocolate dachshund, constant companion, and confidant for many years, as well as her black lab Ubu – they are greeting her at the gates of heaven.
While we have lost a shining light, ReBecca's life warms the world in afterglow. She lives in the tide, the lightning, and rainbows.
Family will receive friends at 10 a.m. until a Celebration of Life Service that will begin at 11 a.m. Saturday, July 24, at First Baptist Church in Pensacola, with Dr. Barry Howard officiating.
In lieu of flowers, those wishing to express their sympathies are encouraged to make a donation to the environmental, educational or arts organization of their choosing.