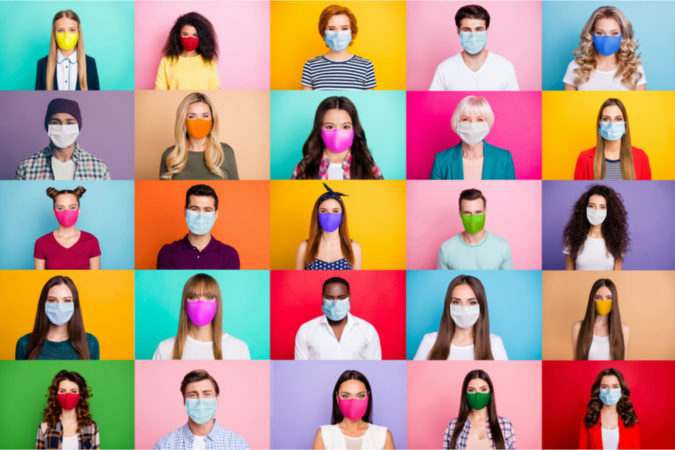 Yesterday Marion County Sheriff Billy Woods prohibited his deputies from wearing masks at work and also banned visitors to his offices to wear them.
According to the local newspaper, the Marion County jail has seen at least 200 inmates test positive, along with 36 jail employees. A nurse at the jail has died of covid-19.
The announcement came after Sheriff Woods participated in a conference call with President Trump  and other sheriffs.
Marion County set a new daily record for COVID deaths on Tuesday – 13. Its positivity rate is 13%.
The Ocala City Council – the county seat of Marion County – passed an emergency mask order last week, but Mayor Kent Guinn (R) vetoed it after the Ocala Police Chief Greg Graham refused enforce the order.
---
Marion County has about 50K more people and has done 20K fewer tests.  The number of cases per 1,000 population is 18.56 for Marion; Escambia 28.38.
Corrections account for 28.6% of its Florida resident cases; Escambia 9.2%.  Death rates are about the same – 1.5  per 100 Florida resident cases.
Nursing homes make up 7.3% of Marion's cases;  10% of Escambia's cases.
| | | |
| --- | --- | --- |
| as of Aug 12 | Marion | Escambia |
| Population |       365,579 |       318,316 |
| Total cases |           6,798 |           9,929 |
| Fla Residents |           6,784 |           9,034 |
| Deaths |              104 |              137 |
| Hospitalizations |              518 |              577 |
| LTC |              492 |              911 |
| Corrections |           1,941 |              835 |
| Tests |         53,693 |         73,639 |
| Positivity | 13.0% | 13.0% |