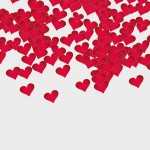 Andrea Krieger, president/CEO of United Way of Escambia County, and Dede Flounlacker, Manna Food Pantries' executive director, are recipients of the Volunteer Florida's Champion of Service Award.
The Champion of Service Award was established in 2013 by Volunteer Florida to honor individuals and groups for their outstanding efforts in volunteerism and service. This award is frequently presented by Governor Scott during Florida State Cabinet meetings.
Krieger and Flounlacker will be presented their awards by Volunteer Florida CEO Chester Spellman at a reception hosted by Pensacola Mayor Ashton Hayward on Wednesday, Jan. 14 at 3:30 p.m. in the Hagler-Mason Conference Room in Pensacola City Hall.
Last year, Volunteer Florida recognized several Champions of Service, including Peacemakers Family Center in Miami; AmeriCorps members Debra Trent and Stefon Gavin, mentors of 50 Large in Leon County; the College of Central Florida's Dental Assisting Program Outreach Dental Clinic; Michael D. Hicks, volunteer chaplain at Charlotte Correctional Institution; Charles "Skip" Cramer, a longtime volunteer with the American Red Cross of Northeast Florida; Michael "Mikey" Attardi, Jr., who volunteered to serve families and individuals impacted by Super Storm Sandy; and Victoria Bell, a Ronald McDonald House Northwest Florida volunteer.