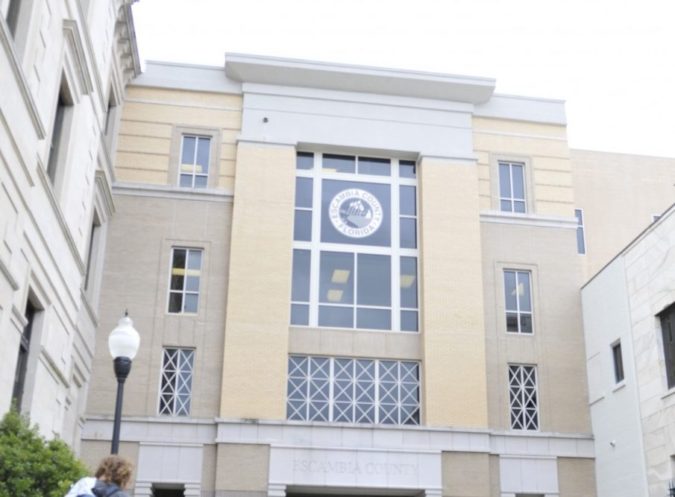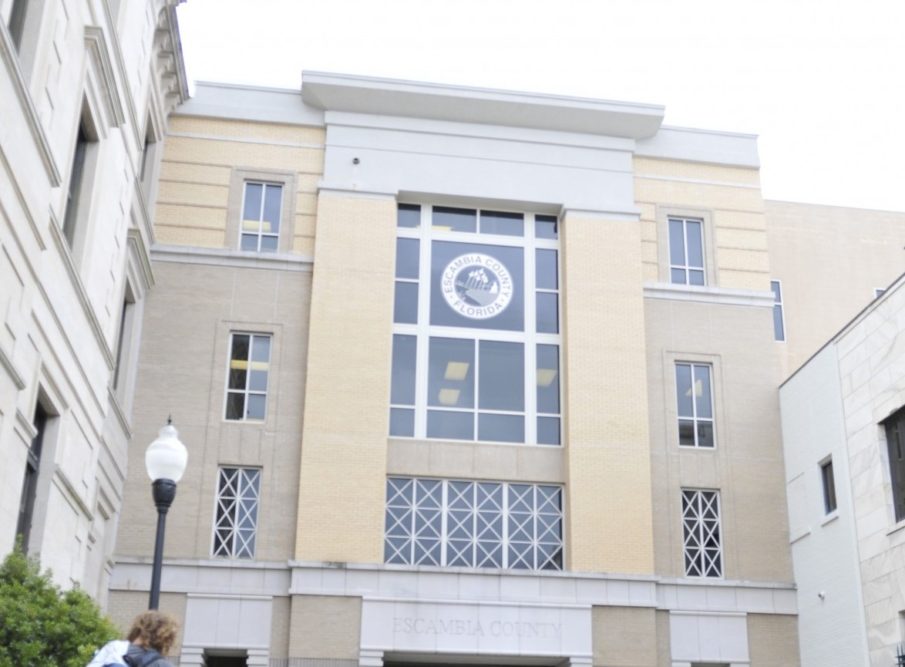 Former Escambia County Clerk of the Court Ernie Lee Magaha, Sr. passed away yesterday at the age of  91. Magaha first ran for clerk of the court in 1956 and held the office for 14 terms until he was defeated in the GOP primary by Pam Childers in 2012.
In 1995, when Escambia County Comptroller Joe Flowers got in trouble for mishandling county investments and lost $15 million, Gov. Lawton Chiles asked Magaha to assume the additional responsibilities of the comptroller's office. The two offices were later combined.
When he was term limited out of the legislature, State Sen. W.D. Childers pressured County Commissioner Mike Whitehead to step aside and run instead against Magaha in 2002. Magaha trounced the former commissioner by 33,000 votes.
Five years later, County Commissioner Whitehead and County Administrator George Touart battled Magaha over new computer system, ordering the clerk of court pay an outstanding bill—$467,060—to Boulder, Colo.-based Solbourne Computer Inc. for Oracle software with which Magaha's staff had issues.
Magaha had already battled with Touart, refusing to pay the county administrator's $16,115 legal fees in his defense of charges by Arety Angel's strip club owner Arety Sievers' that Touart and Escambia County Sheriff Ron McNesby conspired to coerce her into forgiving a $7,000 debt run up by Touart's son, Matthew. 
Later in 2007, Magaha was praised for being one of the first in Florida to withdraw all of its county's money ($75 million) from that state-run investment pool that was suffering from the subprime mortgage slump. Escambia County didn't lose a dime.
In October 2012, Board of County Commissioner voted to rename the Escambia County Governmental Complex to the Ernie Lee Magaha Governmental Complex.
Visitation will be held 9 a.m. until the funeral service to begins at 10 a.m. Friday at the First Baptist Church, Pleitz Chapel with Dr. Dave Snyder and Rev. Walt Magaha officiating. A private family burial will follow at Holy Cross Cemetery.
---
In a satirical Winners & Losers in July 2011, we joked that Ernie Lee Magaha would so popular that he would continue to be re-elected to 19 term even though he died in 2019. – Little did we know that we would get the year right.