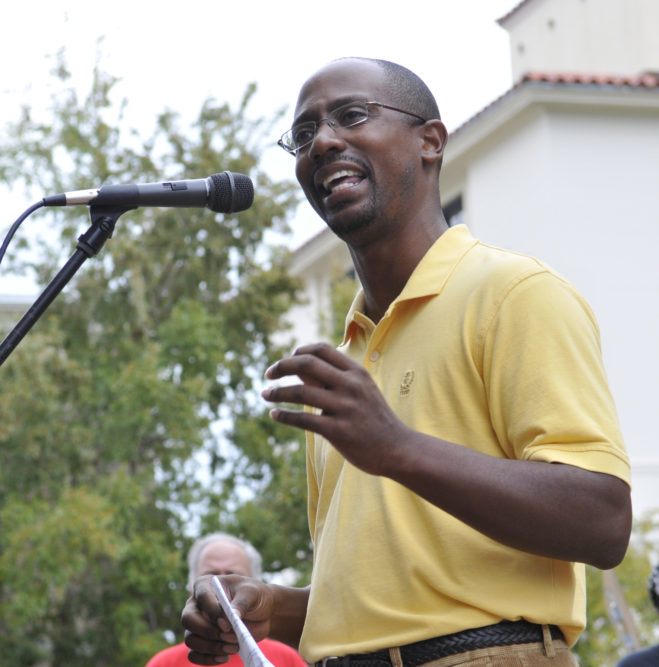 This morning, Escambia County Commission Chairman Lumon May recommended cutting down on the number of meetings the five-member board attends on Thursdays.
May said during the agenda review, "I don't think it's a good use of taxpayer money."
The commission meets two Thursdays a month with an agenda review in the morning and a regular board meeting in the evening. Under May's proposal the agenda review during the commission's second meeting of the month would be eliminated. Instead, the public forum would start at 8:30 a.m. and the regular board meeting would then begin at 9 a.m.
The first meeting of the month would remain the same with an agenda review at 9 a.m., public forum at 4:30 p.m. and regular meeting at 5:30 p.m.
District 3 Commissioner May argued the board has the same conversations in the evening as in the morning. Both meetings would often create a 14- to 16-hour day for county staff.
"We need to let staff do what they need to be doing," May said. "They can't implement anything while sitting in the meeting."
He gained the support of District 2 Commissioner Doug Underhill for his proposal, which is expected to be approved by the entire board.
"I'm for anything we can do to become much more productive," he said.
He also intends to let each speaker in the public forum talk for three minutes and no longer. In the past, some citizens yielded their "time" so the speaker could continue talking.
"I want us to be productive," May said outside the meeting. "We shouldn't have to come down here and grandstand."