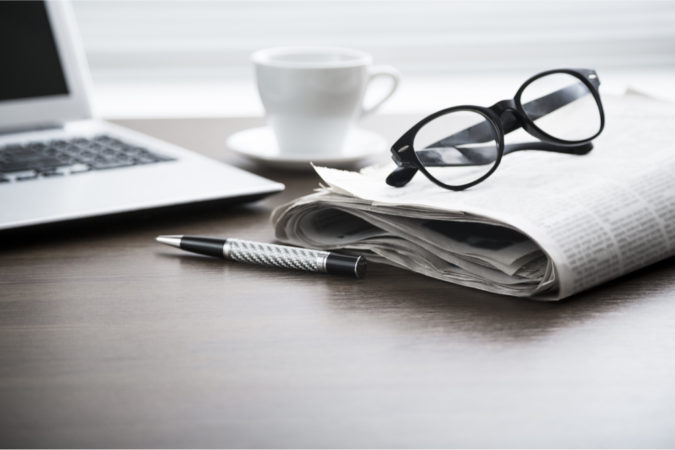 At 10 p.m. last night, Mayor Grover Robinson reported that Ascension Sacred Heart has received 1,015 results from the 1,996 tests that it has conducted at its drive-thru facility.
"The positives are up 42 but the percentage is down, 4.2%," wrote the mayor in a text to the media. "This is good news. Again as the next 1,000 comes in, our numbers go up, but I'm watching the total of test and the percentage positive."
He gave a breakdown of the positives:
Escambia: 22
Santa Rosa: 10
Okaloosa: 3
Walton: 1
Bay: 1
Alabama: 5
Mayor Robinson said at his Friday press conference that we should continued being "fully engaged in containment" for two more weeks.
"We've made tremendous sacrifice, but at this particular time, based on the conversations Commissioner May and I had yesterday, it does appear that we are looking still for about another two weeks from what the hospitals say," said the mayor. "We're looking to lengthen the city's time of the current containment measures we've asked for to through the Easter timeframe."
He continued, "From discussions we had with the healthcare, at this particular time, it is looking like our worst case scenario will be reached within the next 15 days."
Mayor Robinson warned that we shouldn't let up our containment measure: "You out there have made a tremendous sacrifice. You've changed your life. You've changed your businesses. You've taken tremendous financial hits for the last two weeks. If we don't continue the same thing for the next two weeks, those measures will be for not."
He added, "We need your continued emphasis on working with us and complying with the instructions because we are at a critical point where we can begin to make headway to break this where we're going, as we move forward."
---
DOH Statistics as of 6 p.m. Saturday, March 28:
Florida has as total of 4,038 positive cases.
Since 11 a.m. Saturday, two people died who tested positive for COVID-19 in Palm Beach and St. Lucie counties.
New Florida cases include:
275 additional positive COVID-19 cases (269 Florida residents and 6 non-Florida residents) reported to the Florida Department of Health.
There are currently 3,877 positive cases in Florida residents and 161 positive cases in non-Florida residents.
| | | | | |
| --- | --- | --- | --- | --- |
| | 3/25/20 | 3/28/20 | | |
| | 11 a.m. | 6 p.m. | Increase | |
| Total Cases | 1682 | 4038 | 2356 | 140.07% |
| Florida Residents | 1583 | 3877 | 2294 | 144.91% |
| Non-Fla. | 99 | 161 | 62 | 62.63% |
| Deaths | 22 | 56 | 34 | 154.55% |
| | | | | |
| Escambia | 14 | 27 | 13 | 92.86% |
| Okaloosa | 16 | 27 | 11 | 68.75% |
| Santa Rosa | 7 | 16 | 9 | 128.57% |
| | | | | |
| Broward | 355 | 801 | 446 | 125.63% |
---
Alabama
As of 9:24 p.m. Saturday, the number of cases of coronavirus in Alabama has increased to 720 according to numbers from the Alabama Department of Public Health.
Baldwin County: 10
Escambia County: 1
Mobile County: 34
Gov. Kay Ivey on Friday announced the closing of most non-essential businesses in the state as the number of confirmed COVID-19 cases continue to climb in the state of Alabama. However, she fell short of issuing a stay-at-home order.
Non-essential businesses include:
Entertainment venues:
Night clubs
Bowling alleys
Arcades
Concert venues
Theaters, auditoriums, and performing arts centers
Tourist attractions (including museums and planetariums)
Racetracks
Indoor children's play areas
Adult entertainment venues
Casinos
Bingo halls
Venues operated by social clubs
Athletic facilities and activities as follows:
Fitness centers and commercial gyms
Spas and public or commercial swimming pools
Yoga, barre, and spin facilities
Spectator sports
Sports that involve interaction with another person of closer than 6 feet
Activities that require use of shared sporting apparatus and equipment
Activities on commercial or public playground equipment c
Close-contact service providers as follows:
Barber shops
Hair salons
Waxing salons
Threading salons
Nail salons and spas
Body-art facilities and tattoo services
Tanning salons
Massage-therapy establishments and massage services
Retail stores as follows:
Furniture and home-furnishings stores
Clothing, shoe, and clothing-accessory stores
Jewelry, luggage, and leather goods stores
Department stores
Sporting goods stores
Book, craft, and music stores
---
Mississippi
Mississippi Gov. Tate Reeves issued an order overruling mayors from closing businesses because of COVID-19. He signed an executive order that allows all manner of businesses to continue operating, including restaurants with limited seating, retail stores and auto dealerships.
Yesterday, the Mississippi State Department of Health reported a total to 663 cases with 13 deaths. Of its 82 counties, 71 now are reporting at least one case of COVID-19.
---
Louisiana
The state is under a stay-at-home order. The state has 3,315 cases and 137 deaths.
New Orleans now has 1,298 coronavirus cases, as of the latest update Saturday.
The Florida Department of Health and Department of Transportation have established a checkpoint at the Alabama-Florida border on Interstate-10. Florida Gov. DeSantis has ordered all travelers from Louisiana will be required to self-isolate for 14 days. He is also directing a 14-day moratorium on the operation of vacation rentals in Florida – which we assume hw means Airbnb and condo rentals, but unsure if it covers beach hotels.