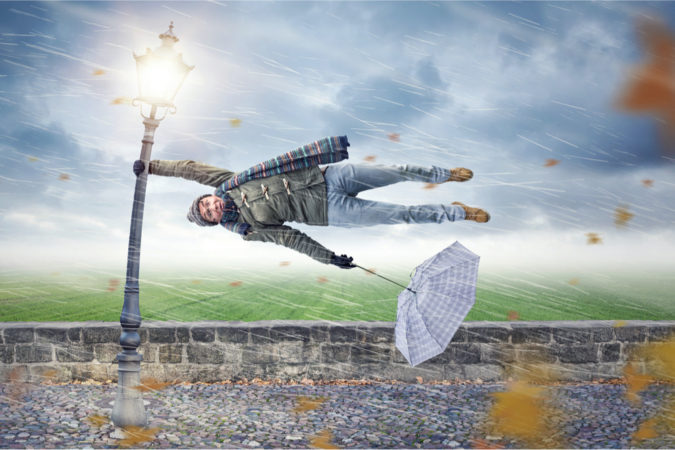 Escambia County Offices Closed and ECAT Service Canceled Monday, Aug. 30
Escambia County offices will be closed Monday, Aug. 30 due to the remnant weather from Hurricane Ida. Essential employees such as first responders and those contacted by their supervisors will be expected to maintain county operations. Perdido Landfill will be open tomorrow, and ECUA will be providing service.
ECAT bus service, UWF and Pensacola Beach Trolley service will be suspended Monday, Aug. 30. Escambia County Community Transportation (ECCT) will suspend regular service, except for dialysis and life-sustaining services on Monday.
Other Monday closures we have received notifications for include:
-Clerk of the Circuit Court and Comptroller
-Courts in Escambia County (Jurors summoned for the week in Escambia County should not report on Monday; but should plan to report on Tuesday, Aug. 31 at 8 a.m.)
-Escambia County Property Appraiser's offices
–Escambia County School District
– Escambia County Supervisor of Elections Office – register to vote, update your registration, request a vote-by-mail ballot and much more online atEscambiaVotes.gov.
– Escambia County Tax Collector
– Florida Department of Health – Escambia County – Clients with appointments scheduled for Monday may call 850-595-6500 when they reopen Tuesday to reschedule their appointment. Community Health Northwest Florida dental services at FDOH-Escambia's Fairfield Drive Service Center will be closed Monday. Patients who have appointments in the dental clinic may call 850-912-8880 to reschedule.
-Santa Rosa Island Authority (SRIA) offices, Gulf Pier and Pensacola Beach Trolley service
(note: SRIA canceled the Pensacola Beach Trolley effective Sunday, Aug. 29 at 4 p.m. until midnight).
-West Florida Public Libraries (all locations)
City of Pensacola Sanitation Services will operate on a normal schedule the week of Monday, Aug. 30. City Sanitation customers will receive service on their regularly scheduled collection day. City of Pensacola offices will remain open Monday, Aug.  30, but some nonessential services may be limited. For weather-related updates to City of Pensacola services, visit the city's Facebook page at Facebook.com/cityofpensacola.
As Hurricane Ida continues on its projected path, residents are encouraged to continue to closely monitor official weather services for information regarding the storm. Minor coastal flooding is expected further east into the western Florida panhandle with 1-3 feet inundation above normally dry ground. High risk of rip currents will PERSIST THROUGH mid-week, if not longer. High surf will persist through early next week. Surf heights did increase on this latest forecast. Expect breaker heights of 10-15 ft through tonight with a slow drop to only 7-9 feet across northwest Florida and 9-11 feet across coastal Alabama on Monday. By Tuesday, surf will gradually fall to 5-7 feet. More information on the flag system is available online here.
Residents are reminded to follow official sources for storm information such as National Weather Service, National Hurricane Center, Escambia County Emergency Management and City of Pensacola.
"We want everyone to remain weather aware." said Public Safety Director Eric Gilmore. "There continues to be rain in the forecast with potential for flash flooding. Escambia County is currently under a tornado watch until 6 a.m. so please pay attention to the weather alerts to remain safe."
Escambia County Emergency Management is closely monitoring this system. Residents are urged to do the same by monitoring our local media for the most up-to-date forecasts several times a day.
Follow these tips to stay safe during severe weather:
Pay extra attention to local weather reports until the storm has moved through the area. Be sure to keep your weather radio on and your cell phone charged to ensure you can receive weather alerts.
In the event of a Tornado Warning, move to an interior room on the lowest floor of your home or building. Stay away from windows.
Turn around, don't drown: In the event of a roadway covered by water, do not attempt to drive over the flooded road. Water depth may be misleading, and you could end up stranded or trapped.
For the latest information on severe weather impacting Escambia County, residents are encouraged to sign up for emergency alerts on myescambia.com, like Escambia County Emergency Management on Facebook and follow @BeReadyEscambia on Twitter.
Stay informed with these additional local resources: