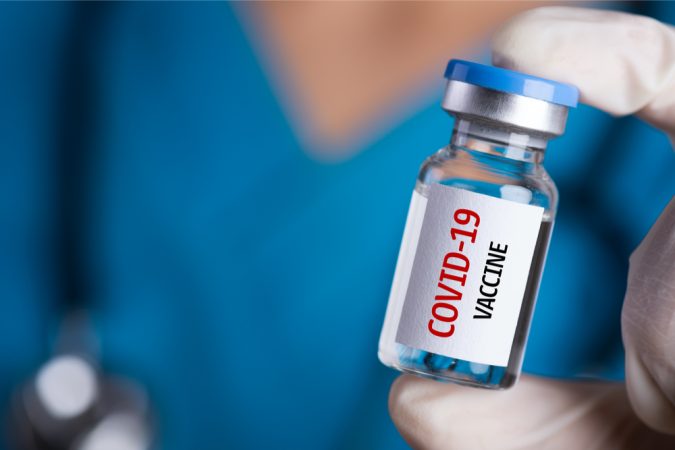 Ascension Medical Group Sacred Heart will hold clinics in Milton and Pensacola this week that will allow persons 50 and older, as well as other eligible groups, to get the COVID-19 vaccine.
With more vaccine supply becoming available across the country, Florida Gov. Ron DeSantis signed an order Friday expanding eligibility to persons 50 and older.
The Pensacola clinics will be held Tuesday (March 23) and Thursday (March 25) at Olive Baptist Church from 8:30 a.m. to 3:30 p.m. The Milton Clinic will be held Wednesday and Thursday from 8:30 a.m. to 3:30 p.m. at the former Bealls store in Parkmore Plaza. Appointments are required.
To make an appointment, please email  covid19vaccinesupport@ascension.org and include your name, date of birth, and whether you prefer the Pensacola or Milton location to get your first dose of vaccine.
In addition to those 50 and older, other groups invited to get vaccinated include frontline healthcare workers, school district employees (K-12), and persons 18-64 who have underlying medical conditions that put them at elevated risk to get severely ill from COVID-19. For a list of conditions that put people at elevated risk for complications from COVID-19, visit the CDC website at: https://www.cdc.gov/coronavirus/2019-ncov/need-extra-precautions/people-with-medical-conditions.html.
---
Escambia County has sent out an email: The Florida Division of Emergency Management is holding a COVID-19 vaccination point of distribution in Escambia County for adults 50 and over at Zion Hope Primitive Baptist Church, 201 W Leonard St.
Adults 50 years and older can walk-in on Tuesday, March 23, from 8:30 a.m. to 2 p.m. Appointments can be scheduled for Wednesday, March 24 or Thursday, March 25 at myvaccine.fl.gov.
What To Expect:
Upon arrival, present a photo ID.
Receive your Johnson & Johnson vaccination, which is only 1 dose.
After vaccination, be prepared to wait for up to 15 minutes before leaving the facility, so medical professionals may monitor you for any possible reactions to the vaccine.
The county's announcement says you can schedule appointments for Wednesday or Thursday at myvaccine.fl.gov.