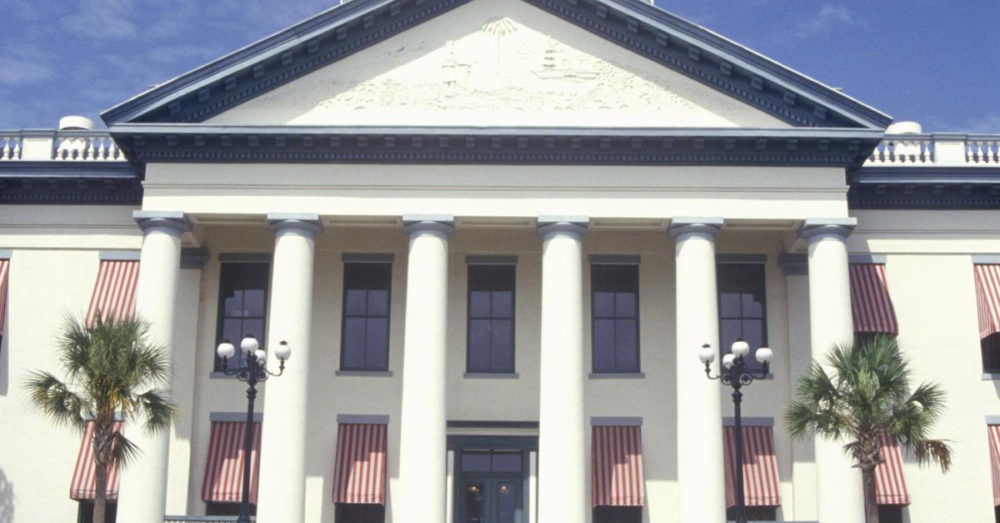 BACKROOM BRIEFING: MORGAN MULLS RUN FOR GOVERNOR
(Weekly political notes from The News Service of Florida)
By JIM SAUNDERS AND JIM TURNER
THE NEWS SERVICE OF FLORIDA
He's a blustery rich guy with a penchant for media attention and a catchy slogan.
No, not the guy preparing to move into the White House. We're talking about the one in Orlando whose "For The People" ads are a fixture on television screens, billboards and the sides of buses.
And after lawyer John Morgan shepherded through a constitutional amendment last week to broadly legalize medical marijuana in Florida, rumblings started that he might be a Democratic candidate for governor in 2018.
Morgan, in an online post Thursday, acknowledged he will consider running for governor and listed a series of issues that could be the basis for a platform. Those issues include decriminalizing marijuana; automatically restoring the voting rights of non-violent felons who have served out their terms; raising the minimum wage to $15; and abolishing jobs like lieutenant governor and agriculture commissioner.
"Before I go down this road any further I need a lot of time to think about it," Morgan said in the post. "There are obvious drawbacks and hurdles. But the initial response in the form of phone calls, emails and social media postings has been overwhelming. It is humbling. I must weigh that response against the personal and the practical."
Much of the talk started Monday when Ben Pollara, who managed the medical-marijuana campaign, sent out an email with the subject line, "TELL JOHN MORGAN: Run for Governor in 2018!"
The email included a link to a website — www.forthegovernor.com — that calls for drafting Morgan to run.
"Tallahassee is a failure," the website says. "Lobbyists. Special interests. Inaction. In our State Capitol, the People never come before the powerful."
If Morgan decides to run, Republicans are almost certain to have an arsenal of attack ads. But Morgan could have populist appeal, and he also has a boatload of personal money as the head of the Morgan & Morgan personal-injury law firm.
In the online post Thursday, Morgan said he doesn't need to be in a hurry to make a decision.
"Other candidates for Governor may have to begin running now," the post said. "To begin raising money, to buy media, to gain name recognition. This is a big state and very, very expensive to advertise. Politicians have to sing for their supper. Not me. I enjoy high name recognition in most of the state, for better or for worse, after being on TV, radio and billboards for 30 years. I would also largely self-fund any campaign."
Earlier in the week, newly elected state Rep. Carlos Guillermo Smith, D-Orlando, said the Democratic Party has "consistently run moderate statewide candidates who have failed" and that it needs a candidate to excite the base.
"It (a potential Morgan candidacy) is an intriguing idea for sure," he said. "John Morgan has been a tried and true Democrat, and a supporter of Democratic candidates and causes for years as well. What the Democratic Party needs to focus on is finding candidates who can excite our voter base, who can really motivate voters to get out and vote. I know that is going to be someone who is not only a progressive, but also somebody who has bold ideas and can excite the electorate."
With Gov. Rick Scott unable to run again in 2018, the race to replace him will be a marquee battle. Outgoing Democratic Congresswoman Gwen Graham is widely expected to run, as is Republican Agriculture Commissioner Adam Putnam. Meanwhile, the Tampa Bay Times reported that former state House Speaker Will Weatherford, R-Wesley Chapel, said he will need to make a decision about a possible bid by the end of the year.
A NAME YOU WON'T SEE ON THE 2018 BALLOT
Along with Putnam making a bid for governor, Scott could challenge U.S. Sen. Bill Nelson, D-Fla., in 2018.
But another statewide elected official, Republican Chief Financial Officer Jeff Atwater, said this week he will not campaign for a new office when his term expires in two years.
"It has been a tremendous and unique honor to serve my fellow Floridians," Atwater said in an interview on The Florida Channel. "But there are many ways to serve."
The former Senate president and former bank president — who can't run again for the CFO post because of term limits — has often been rumored to have his sights on other offices.
Several times in 2015 he quashed rumors that he was running for U.S. Senate. He also unsuccessfully applied to become president of Florida Atlantic University in 2014.
Atwater, who once served on the North Palm Beach Village Council, was elected to the House in 2000 and jumped to the Senate two years later. He was Senate president for the 2009 and 2010 sessions before running for chief financial officer.
Before his comments in the Florida Channel interview, Atwater reportedly expressed similar sentiments to the Florida Council of 100, an influential group of business leaders.
"He does not intend to be on a ballot in 2018," his spokeswoman Ashley Carr said in an email Wednesday. "It has been the privilege of a lifetime to serve, and he'll continue to serve via avenues outside of public office."
Carr did not address if Atwater would consider running for office after the 2018 election cycle.
TWEET OF THE WEEK: "Mr. Crist Goes to Washington: @CharlieCrist gets acquainted with the House floor. House admin will need to install a #floorfan." — Television reporter and skilled Crist impersonator Troy Kinsey (@TroyKinsey), alluding to electric fans that have been a staple of newly elected Congressman Crist's political career.
— News Service of Florida assignment manager Tom Urban contributed to this report.