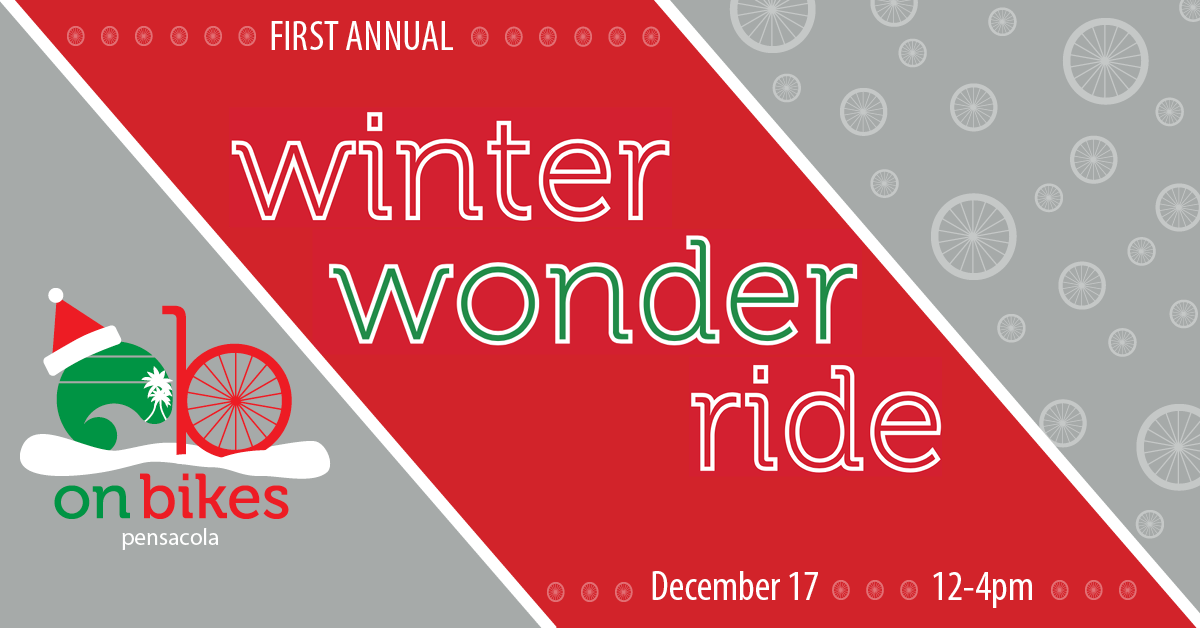 When he lived in Tampa, Pensacola native Walker Wilson saw the impact of the non-profit Onbikes. The group of friends had organized a community bike ride through downtown Tampa during the winter holiday season to raise funds so at-risk kids could receive their very first bike. It's now in its sixth year and handed out 855 bikes in 2015.
When he moved home, Wilson got the permission of the Onbikes founders to create a similar charity in Pensacola. With friends from the Pensacola Young Professionals and his buddies from his years at Washington High, he has formed a 501(c)(3) to handed out 100 bikes this holiday season.
The cost of the bikes are about $40 for each child and that includes helmets that are being donated by the Epilepsy Resource Center of Florida
Onbikes Pensacola will host its first Winter Wonder Ride on Dec. 17 from noon to 4 p.m. The five-mile ride starts and ends at Olde Seville Square. There will be live music, food trucks, and drinks after the five-mile bike ride around downtown.
The registration fee is $35. Sign up here.
Like their Facebook page @onbikespensacola and instagram @onbikespcola to stay informed about all things onbikes Pensacola.
Let's start a new holiday tradition.