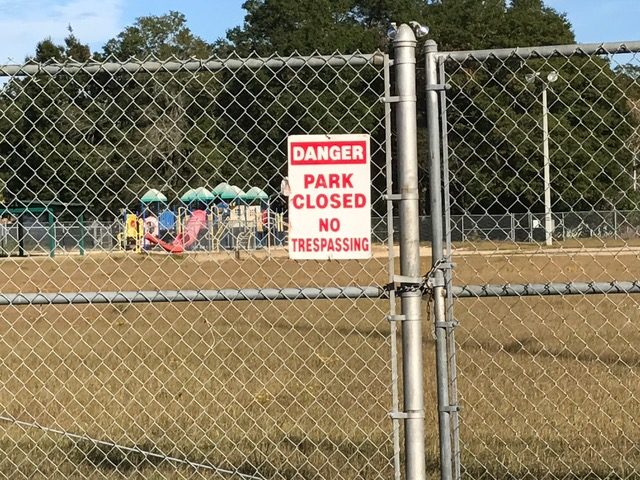 Pensacola Mayor Ashton Hayward and Councilwoman Jewel Cannada-Wynn want to give the playground in Morris Court back to the Area Housing Commission. The playground has been closed for months.
Escambia County Commissioner Lumon May, who grew up in the Morris Court neighborhood and whose district includes the playground, doesn't want the community to lose its playground. According to May, problems at inner city parks aren't new. He believes the City needs to explore other solutions.
"I don't believe we ought to close any park," May said on "Pensacola Speaks" yesterday. "I think that we have to find other remedies. We have to increase patrols. We have to put up cameras and better lights. We have to allocate staffing for those hours in which we feel like we're having a problem."
The Pensacola City Council will vote on the mayor's recommendation next week.
Other posts:
Nov 14, 2016 – Commissioner Lumon May grow up in the Morris Court area and worries about the impact of losing the playground. He said that he would like …
Nov 15, 2016. At the end of the Pensacola City Council's Agenda Review, Councilwoman Jewel Cannada-Wynn  …
Dec 8, 2016 – 

Pensacola City Councilwoman Jewel Cannada-Wynn met with her District 7 constituents Wednesday at Fricker Resource Center to primarily …