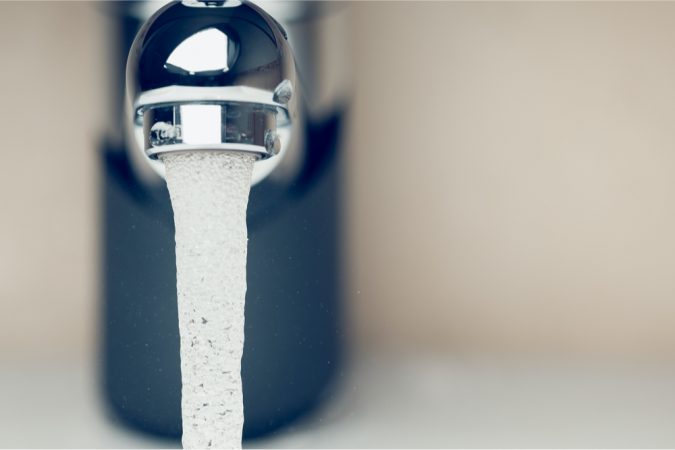 Naval Air Station (NAS) Whiting Field had an independent contractor officials test 24 private drinking water wells in the designated sampling area surrounding the installation.
Three of wells tested  were above the U.S. Environmental Protection Agency (EPA) Lifetime Health Advisory (LHA) of 70 parts per trillion (PPT) for per- and poly-fluoroalkyl substances, or PFAS and specifically addresses perfluorooctanoic acid (PFOA) and perfluorooctane sulfonate (PFOS).
The U.S. Navy will step out an additional half mile from the area where the LHA exceedances were found to conduct additional sampling.
"It is Navy policy to continue to sample off base in the direction of the ground water flow until we no longer have any exceedance in a private drinking water well," said Jeff Kissler, NAS Whiting Field installation environmental program director. "An alternate source of drinking water was immediately provided to the three property owners when the Navy received the preliminary results."
All property owners, who had their private drinking water well sampled, will receive official notice of the validated results by the end of April.
The Navy voluntarily began testing the private drinking water wells within identified areas around NAS Whiting Field in March as part of its ongoing investigation regarding the Navy's past use of chemicals collectively referred to as "PFAS" aboard the base. This is part of Navy's ongoing testing of drinking water that is currently taking place at and near Navy installations across the nation.
Anyone living in the initial designated area, or the extended area, that would like to request to have their private drinking water well tested should contact 844-627-9353 to schedule an appointment.
Virtual Open House documents and the Fact Sheet for the initial sampling, along with information on the extended sampling area, can be found online at http://go.usa.gov/xAEQF.
PFAS are man-made chemicals persistent in the environment that are not absorbed well in soil and could migrate to groundwater.  PFAS have been used for many years to make products that resist heat, stains, grease and water, and have been used in a variety of products and substances, such as non-stick pans; water resistant textiles and sprays with water resistant properties.
The most common historical Navy use of these chemicals has been firefighting foam (AFFF) used on Navy installations. AFFF is the most effective way to put out petroleum-based fires, such as an aircraft accident. The Navy no longer conducts training using AFFF, but does continue to use a newer type of AFFF for emergencies.
For more information on the NAS Whiting Field PFAS investigation, please visit: http://go.usa.gov/xAEQF for the 2021 off-base investigation, https://www.cnic.navy.mil/regions/cnrse/installations/nas_whiting_field/om/environmental_support/PFAStesting.html for 2020 on-base results, and https://www.cnic.navy.mil/regions/cnrse/installations/nas_whiting_field/om/environmental_support/pfctesting.html  for the 2017 PFAS off base investigation results.