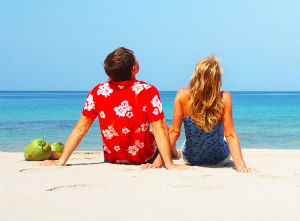 Visit Pensacola is asking people to wear red and attend a rally at the Pensacola International Airport on Tuesday, May 9 from 9:30 a.m.-11 a.m.
National Travel Rally Day is a concerted effort to demonstrate travel's positive impact on local workers, businesses and economies—and, of course, on the personal lives of travelers. It's the industry's chance to unite the local travel communities nationwide and publicly represent the importance of travel to media and elected officials.
As an important part of our area's tourism industry, Visit Pensacola asks local businesses to help lead its efforts by attending this event and by encouraging their staff to attend, as well.
"Our goal is to have representation from all types of hospitality positions, from the front-line employees working valet, to the management and sales staff," said Visit Pensacola officials. "Employees who typically wear a uniform are encouraged to come dressed for work, while those who are not in uniform are encouraged to wear red to represent tourism and unity across the industry."
Visit Pensacola also urges stakeholders to create signs or posters and bring along noise makers and pom-poms to have fun and increase awareness of the impact and effects travel and tourism have on the local and national economy. Signs could welcome visitors, focus on the impact of travel in the economy or simply cheer for travel and tourism. Some examples: Tourism Rocks! Hilton welcomes our visitors! Travel means jobs! I Love Travel! We also ask you check-in via social media and share that you are celebrating with the hashtag: #visitpensacola, #NTTW17, and #explorepcola.
Parking passes will be handed out to attendees.
If you have any questions, please feel free to email Leslie Brosofsky at lbrosofsky@visitpensacola.com or call (850) 433-5398.