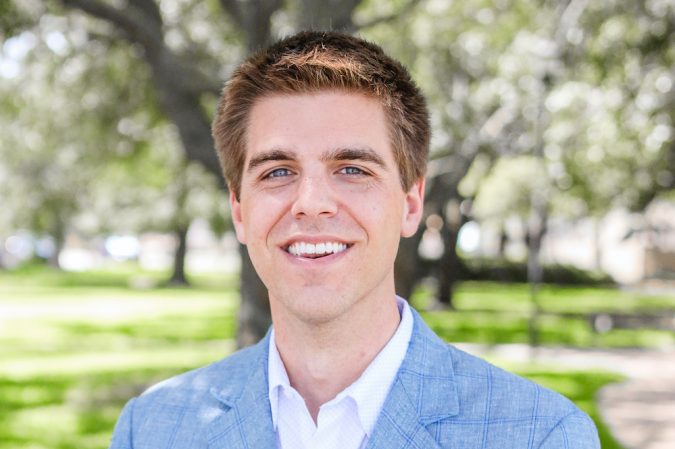 The board of directors of the Downtown Improvement Board (DIB) this week voted to hire Walker Wilson as the organization's new executive director. Wilson was selected from a pool of 53 candidates following an initial vetting of applicants and two rounds of finalist interviews. He will officially take over the position on October 1, 2020.
"I am excited to have the opportunity to lead an organization that provides support to such a thriving and vital part of our city," said Wilson. "I am committed to all downtown stakeholders and to ensuring they are getting a return on their investment from the Downtown Improvement Board," he said.
A Pensacola native, Wilson earned a bachelor's degree in Political Science from Auburn University and worked as a process analyst for Baywood Products for seven years. He is the owner and president of Bay Lumber Trading, a company he will continue to operate while serving as the DIB executive director. Wilson also is active with a number of local organizations including the Escambia County Planning Board, Escambia County Board of Adjustment, Pensacola Young Professionals and the Escambia County Public Schools Foundation, as well as onbikes Pensacola, a local charity he founded in 2016 with the mission of providing new bicycles and helmets to children in need along the Gulf Coast.
"As a Pensacola native, community volunteer and business owner, Walker Wilson has both witnessed and played a role in Pensacola's economic growth," said Michael Carro, DIB board chairman. "His passion and enthusiasm, paired with his experience and community involvement, provide a strong foundation for him to work with community stakeholders, business leaders, volunteers and DIB staff, and we are looking forward to working with him on the DIB."