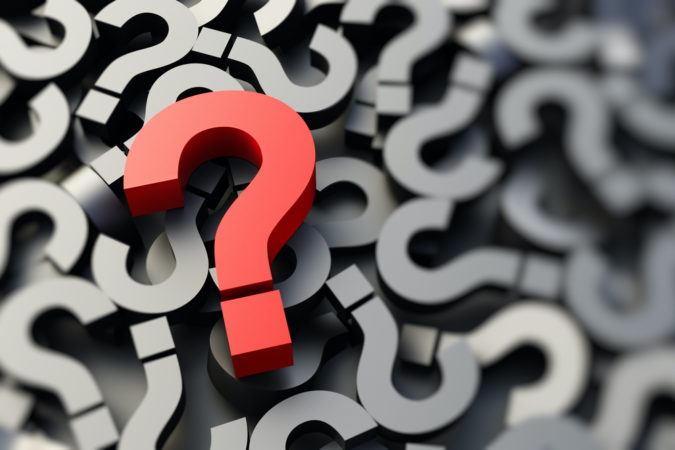 Yesterday, Inweekly reported that Escambia County has seen a spike in COVID-19 cases since Friday, May 29– a total of 63 new cases.
The newspaper asked the county if it had any explanation for the spike and what had the Department of Health in Escambia County told officials about the sudden rise.
Christine Freer, the public information for DOH Escambia, replied, "There could be several reasons as to why it may seem like there is an increase in cases in Escambia including a delay in laboratory processing times or an increase in testing. In all cases, the Department provides all information publicly as soon as it is reported."
Escambia County PIO Laura Coale added. "I also spoke with Eric Gilmore, our emergency manager, and he said because FDOH started testing as well, this increases testing by 100 people a day."
But here's the problem. The COVID-19 dashboard is based on test results entered into the system each day, not specimen collections. And fewer tests results have been entered into the system from May 30-June 2 than the previous four-day increments since May 18.
---
Here is my response to Freer and Coale:
Based on the dashboard, 1,253 test results for Escambia County were entered in the Merlin system for May 30-June 2 — 53 were positive.
The previous four days, May 26-29, 1,513 results were added to system but only 23 were positive.
I went back another four days, May 22-25, when 2,391 results were entered (almost twice as many as May 30-June2) and only 34 results were positive.
From May 18-21, 2,838 results were entered and 45 results were positive.
When analyzed in four-day increments, the test results entered into the system have decreased over the past two weeks. We have no figures to show any increase in specimen collections for that same period.
Clearly neither a delay in processing or increase in testing caused the increase in positives from May 30-June 2.
Where were the specimens collected for the 1,253 resulted entered into the system over the last four days?
The public needs more details to better gauge whether it should be concerned about this spike in positive cases.
Surely, DOH Escambia is doing analysis of the increases – which is what I would like to know.
---
We've been told DOH Escambia is looking into our question.
Four weeks after the beaches are reopened and restrictions relaxed, positive tests increased at a higher rate than the previous two weeks. Why?
Is the spike that some health experts warned us about?
The answer isn't a backlog of test results suddenly getting logged into system or increased testing in our area.
One might suspect a batch of results from nursing homes were entered over the past four days, but the latest AHCA report shows nursing homes only have 59 cases, down from 119 on May 24.
County officials should be seeking answers as much as Inweekly.
---
BY THE NUMBERS: CORONAVIRUS — TUESDAY EDITION
By NSF Staff
TALLAHASSEE — State agencies updated a variety of numbers Tuesday related to the coronavirus in Florida. Here are some takeaways:
— 57,447: Total number of cases.
— 617: Increase in cases from a Monday count.
— 2,530: Deaths of Florida residents.
— 70: Increase in deaths from a Monday count, with deaths of people who tested positive in Broward, Charlotte, Clay, Miami-Dade, Duval, Escambia, Gadsden, Hendry, Lee, Liberty, Manatee, Martin, Osceola, Palm Beach, Pasco, Pinellas, Polk, Sarasota, St. Lucie and Volusia counties.
— 1: Death in Liberty County, with the death of a 56-year-old man verified Tuesday.
— 1,284: Deaths of residents of staff members of long-term care facilities.
— 48: Increase in long-term care deaths from a Monday count.
— 345: Long-term care deaths in Miami-Dade County.
— 15: Increase in long-term care deaths in Miami-Dade County from a Monday count.
— 144: Long-term care deaths in Palm Beach County.
— 7: Increase in long-term care deaths in Palm Beach County from a Monday count.
— 19: Counties with at least 10 long-term care deaths
— 2,041,465: Confirmed "unique" unemployment claims received from March 15 to Monday.
— 1,806,120: Claims processed.
— 1,179,322: Claimants paid.
— 1,543: Prison inmates who have tested positive.
— 272: Corrections workers who have tested positive.
— 47: Youths in juvenile-justice facilities who have tested positive.
— 50: Workers in juvenile-justice facilities who have tested positive.
— 27.6: Percentage of available hospital beds statewide.
— 26.9: Percentage of available adult intensive-care unit beds statewide.
Sources: Florida Department of Health, Florida Department of Economic Opportunity, Florida Department of Corrections, Florida Department of Juvenile Justice, Florida Agency for Health Care Administration.