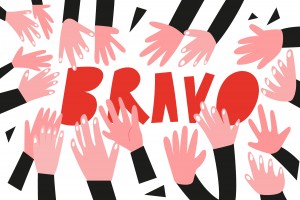 Press release: What do an evil queen, a cursed king, a prince who can't marry, and a princess who can't sleep have in common?
If you think you know all of your fairytales, you may be in for a surprise. Pensacola Little Theatre's next production is Once Upon a Mattress, part of PLT's family-friendly Treehouse Series, sponsored by Andrews Orthopaedics. The show opens September 18, 2015 and runs for two weekends at PLT's Cultural Center building in downtown Pensacola.
This alternative story to the familiar tale, "The Princess and The Pea," will have you falling out of your seat with its wave of melodic and hilarious songs. The musical takes place in a 15th century medieval kingdom with a wicked queen, a cursed king, and a farcical decree that no one in the kingdom can wed until the prince marries a true princess. What follows when two nobles find an unlikely princess to marry the prince is unexpected fun and surprises for all involved.
The original musical comedy opened in 1959 on Broadway, later expanding to West End theatre in London in 1960. Making her Broadway debut, Carol Burnett originated the role of Princess Winnifred.
Turning the musical into a television production, Once Upon a Mattress aired in 1964 and 1972. Later, it was turned into a Disney film production in 2005, starring original Broadway actress, Burnett, as the evil Queen Aggravain, as well as Zooey Deschanel as Princess Winnifred and Dennis O'Hare as Prince Dauntless.
PLT's version of the Rodgers and Hammerstein production is directed by Katelyn Geri, music direction by Tina Buran and choreography by Roxie Smith and Michael Dennis. Cast for Once Upon a Mattress includes:
Janah Brown as Princess Winnifred
Garrett Summitt as Prince Dauntless
Stephen Lott as King Sextimus The Silent
Millie Fisher as Queen Aggravain
Tyler Cole as The Minstrel
Kate Owens as Lady Larkin
William Li as Sir Harry
Steven McHaley as The Wizard
Michael Dennis as The Jester
Once Upon a Mattress is rated G and is family friendly for theatre and fairytale fans of all ages.
Show dates are September 18-20, and September 24-27, 2015. All evening performances start at 7:30 p.m. and the Sunday matinee begins at 2:30 p.m. Tickets may be purchased online or at the PLT Box office on weekdays 10 a.m. – 5:30 p.m. as well as one hour prior to each show.