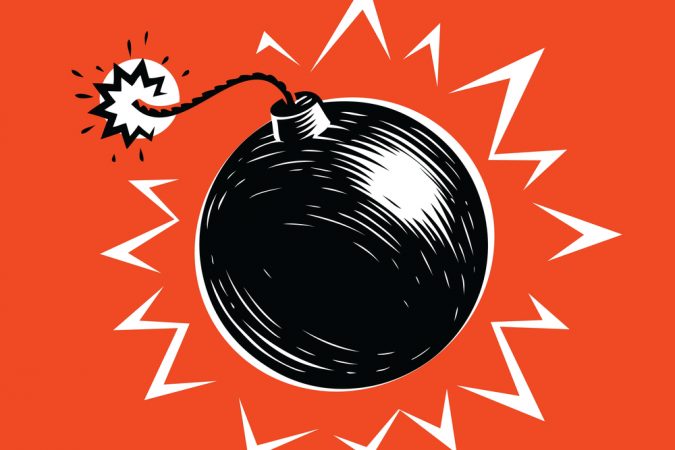 Pensacola attorney Joe Zarzaur appeared on NewsTalk 1370 WCOA this morning. He talked about a recent deposition he had concerning a former substitute teacher, Richard Mack, who was convicted of molesting several girls at Gulf Breeze Elementary School in 2016.
Zarzaur was stunned to find Mack was on the Santa Rosa County School District's list of approved substitute teachers. When he dug deeper, he found that Mack had been banned at Woodlawn Middle School. The teacher had already been blocked from working in the Escambia County School District.
"So last Thursday I'm asking they produce the list. The list has a yellow box that says this guy's not allowed to teach at this school. And by the way, there's 24 other teachers on that list who also are banned from other schools that are still actively substituting in Santa Rosa County Schools to present today," said Zarzaur.
"I asked the corporate representative for the school district, who is the spokesman for the school district in their deposition last week, 'So why was he banned from Woodlawn Beach Middle School in 2011?'
And she goes, 'Well, I'll pull the disciplinary file.'
And I said, 'Wait, wait, just a minute. I asked for the personnel file before I even brought y'all into this case as a public records request back in 2018. And I was provided a bunch of certificates that says he's a teacher and W2 stuff and all that junk, but nothing suggesting he was banned from a school.'
"Oh, well, we don't keep the disciplinary file in the personnel file."
I was like, 'Well, wait a minute. Is it a sub folder in the personnel?'
'No, we actually take it out. We actually put it in a separate file cabinet that I only have the key to, and maybe one other person in the human resource department. And we lock that cabinet up. And that has all the disciplinary records for all of the substitute teachers in that file cabinet. And unless you ask for it specifically, we don't give it.'
In other words, the school district maintained two systems – one with personnel files that most people might request and a secret, locked file cabinet with the employees' disciplinary issues.