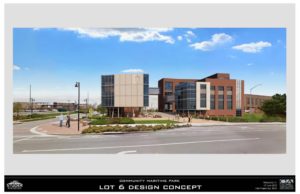 After the Pensacola City Council's special meeting, Quint Studer called into "Pensacola Speaks."
He is hopeful that the leases can be finalized soon, but he can only wait to see what instructions Mayor Ashton Hayward gives John Daniel of Beggs & Lane. Daniel has been hired by the mayor to review the leases approved by CMPA.
Studer has made it clear the city and its ambiguous process have worn on his patience.
He said, "…when you're out to spend $20 million and you're not asking for any time of Edate, any property tax break or anything like that, I don't think you should have to beg to spend $20 million."
Studer added. "My main message is constantly: Empty grass doesn't create jobs."