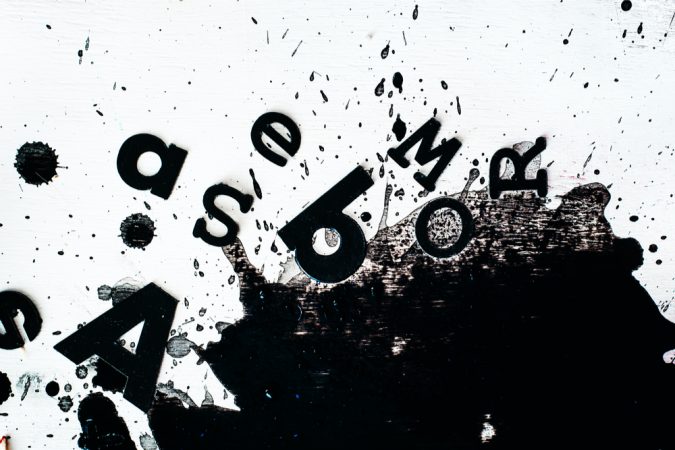 by Jeremy Morrison, Inweekly
Pensacola Mayor Grover Robinson had a pretty eventful holiday season: he wrestled with a bout of COVID and grew out a goatee. The mayor found out he had caught the coronavirus just before Christmas and quarantined through the holidays.
"By the time I got to last week, I decided I wasn't going to shave, I wanted to look like [City Administrator] Keith Wilkins, so I haven't shaved here for a week," Robinson said Monday during his first weekly press conference of 2021.
"We did get a Christmas gift from my son that was not expected" – Mayor Robinson
The mayor explained that he and his wife caught COVID from his son — "We did get a Christmas gift from my son that was not expected" — who carried the virus home for the holidays from law school. This is the second time the mayor's son has contracted the virus, with his first-round occurring during the summer.
"It sort of shocked us," Robinson said of the reoccurrence, pointing to his son's experience as evidence that even individuals who have already weathered COVID should wear a mask and get a vaccine.
During the period between when the mayor's son arrived in Pensacola on Dec. 16 and when he found out he had COVID, the mayor went into work at city hall and attended Onbikes charity bicycle giveaway on Dec. 18. Shortly after beginning quarantine when his son tested positive for COVID, Mayor Robinson tested positive, followed by his wife.
Robinson noted that individuals that he had come into contact with at the Onbikes event, including Escambia County Commissioner Lumon May and Pensacola City Councilman Jarad Moore, had not contracted the virus. The mayor said that the Florida Department of Health had assured him he was not contagious during the event.
"They were like, 'that would have been too early; you wouldn't have been passing it at that time," Robinson said.
Pensacola's mayor is hardly alone in his holiday COVID experience, as virus numbers have continued to climb. Just a few days into the new year, the area's COVID numbers are increasingly worrisome: test positivity rate is now north of 20 percent and hospitalizations are at a near peak of 237.
Editor's note: On Monday afternoon, Escambia County reported the hospitalizations hit a new daily record of 248.
DeSantis Continues to Snub Local Governments
With COVID metrics in the area worsening, Mayor Robinson said he wished city officials had the authority to enforce its mask mandate to curb the virus's spread. The mayor has reached out on this issue to Gov. Ron DeSantis, who has issued an executive order banning local governments from enforcing such safety measures but has yet to receive a response.
"Northwest Florida, we ought to be able to make these decisions based on what our conditions are." – Robinson
"I haven't heard anything back," the mayor said, explaining that he tried to get his request to the governor via Florida Chief Financial Officer Jimmy Patronis, who the mayor knows.
"Northwest Florida, we ought to be able to make these decisions based on what our conditions are," Robinson continued, contending that safety measures such as masks were necessary even with the promise of a vaccine. "There's going to be a lag time, and I think we still need that ability to wear masks and do what we can."
Vaccine Waiting Game
In Florida, the state is rolling out its first allotment of vaccines to frontline healthcare workers and the elderly This responsibility falls to hospitals and the local department of health, but Mayor Robinson said that the city is ready to assist in whatever way it can.
"We're certainly going to be in any support role that we can," he said, suggesting that perhaps city community centers could be used as vaccination sites.
Mayor Robinson also said Monday that all of the city's firefighters had already received the vaccine. The Pensacola Police Department would be next in line, followed by employees with other "mission-critical" municipal departments, such as public works and sanitation.
While the mayor said the city's police force was slated to begin receiving the vaccine on Monday, Public Information Officer Kaycee Lagarde clarified that any further vaccines to the PPD or anyone else would need to be reworked following the governor's decision to issue the vaccine to only healthcare workers and those 65 and older initially.
"I guess some members of the fire department got it before the governor changed it," Lagarde said.
"Whenever we get called back up, we'll get back in line," Robinson said, adding that he didn't expect to receive a vaccine personally until sometime later in the spring.
PPD Union Pushes to Scuttle Chief Search
Pensacola is currently in the midst of a search for a new police chief, as former chief Tommi Lyter is retiring and taking a position with the Escambia County Sheriff's Office. But the union representing PPD officers recently issued a request to the city: call off the search and go ahead and hire Interim Chief Kevin Christman.
"I'm a little concerned," Mayor Robinson said of the union's request.
This request is not new but rather a formalization of comments made by Lyter upon his exit. Robinson said that the city is conducting the same type of candidate search as it has with other executive positions, and Christman would be considered along with the other applicants.
The mayor said that he didn't know how to read the union's request, and he felt Christman himself was okay with the process as it stands.
"They're unsure of the ability of him to compete?" Robinson said. "He's hoping to compete; he's got the confidence. I hope the union has confidence in him."
Also, concerning the hiring of a new PPD chief, the mayor said the Citizen Police Advisory Committee would be involved in the process, with members offering input, but the city would not be vesting the committee with any specific authority in the search.
"There's no veto power, no nothing else," Robinson said, adding that the CPAC venue would not be the only way the city would be seeking public input on this issue.