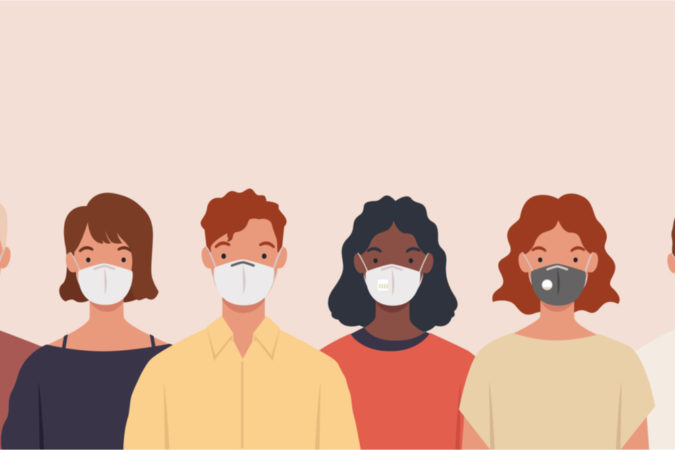 Presser Notes: Green-ish, Teen-ish & Vaccine-ish
by Jeremy Morrison
Reflecting on Pensacola City Council's decision last week to commit to producing at least 30 percent of the city's power via renewable energy by 2030, Mayor Grover Robinson said Monday that he thought the goal was "accomplishable."
But what exactly does the mayor think is accomplishable?
"I think you're going to see the city, at least on its operational stuff, focus much more on the end goal, which is what I think we really want, is the reduction of greenhouse gasses," Robinson explained during his weekly presser.
This is not a new position for the mayor. He has historically demurred when asked about the prospect of a renewable-energy goal, which was recommended by the city's climate change task force. Even as the council prepared to approve a 30 percent goal last week, he advised they switch tracks instead of focusing on reducing the city's carbon footprint by reducing greenhouse gas emissions.
When asked about the 2030 goal Monday, the mayor substituted an emphasis on greenhouse gas emissions for the council's renewable energy intent. He pointed to Sustainability Coordinator Mark Jackson's ongoing effort to ascertain the current particulars regarding the city's carbon footprint — essentially conducting a greenhouse gas inventory for city operations, facilities and vehicles — and absorbed the council's renewable energy goal into that context.
"Mark feels very good that we can make, certainly by 2030, those kinds of inroads into our greenhouse gasses and significantly limiting what we're doing," Robinson said. "He would have preferred that we focus a goal on greenhouse gases rather than renewable energy."
Jackson spoke during the city council meeting last week as well, giving them a heads-up on a report he's set to deliver sometime in May and also advising they focus on greenhouse gas reduction. But local environmentalist Christian Wagley, who sat on Robinson's mayoral transition team, also spoke to the council, telling members that communities across the country tend to approach the issue from a renewable-energy angle.
The mayor maintained his stance on Monday, saying that the city would maintain its focus on greenhouse gas reduction and "look to do as much renewable energy as we can." He contended
constructing municipal solar installations would be too costly.
One way the city could check its renewable-energy box, Mayor Robinson suggested, is to purchase that variety of power from Gulf Power: "If we just simply wanted to do the goal we could easily work with Gulf Power right now, they could put in all the solar panels. We'd pay for nothing, and it'd be an easy point to do. I don't think that's totally what Christian and his group wants. I think they want to find ways that we also work with the mom-and-pop solar industry."
Ultimately, the mayor said he believes focusing on greenhouse gas emissions instead of renewable energy represents "a better way to go."
"So, I'm confident Mark knows what he's doing and can get us to where we want to go, and so that's very much what we'll be thinking about as we go forward," Robinson said. "And I do think that Mark feels good that we can make the 30 percent reduction in greenhouse gases by 2030, if not more."
Civics Class
The Pensacola Youth Council has been going just over a month now, with the inaugural group convening following spring break.
"Very impressed with who's on there and the students that are in there and on what they're doing," Mayor Robinson said of his meeting with the group. "We had good discussions; they asked good questions. It was like sitting down here in a Monday morning interview."
Robinson acknowledged that this first go at a youth council carried COVID-related challenges — all the meetings were conducted virtually. He'd like to see the youth council become a recurring exercise.
"I would love to see us go forward into year two. I told them, 'You'll always be the first group. We'll probably learn, and we'll make it better, but you'll always be the first, and I think that will be something that distinguishes you always.' But, we're learning. I look forward to when we can do it yearlong without as much COVID protocol so that it's more in-person."
On May 12, youth council members will attend a city council meeting and report on their experience.
Unmasking
The city's mask order is no more, having expired April 22.
"So, it is no longer in effect," Mayor Robinson said Monday. "However, the city of Pensacola still encourages residents and visitors to follow CDC guidelines to slow the spread of COVID-19."
In reality, this has been the case all along, or at least since the fall when Gov. Ron DeSantis informed local governments around the state that they could not enact localized safety measure requirements when addressing the coronavirus pandemic. While the city's mask order remained in place, it was not enforceable beyond municipal properties.
While the order has now officially expired, Robinson said that city employees would be required to continue wearing a mask while inside city facilities. Members of the public will be encouraged to do the same.
"The biggest thing we can do at this particular time is get vaccinated; that is the most important part," Mayor Robinson said, encouraging people to get the COVID vaccine. "We hope to reach 175,000 adults, 18 and over, vaccinated in Escambia County by the end of May. That is our goal."