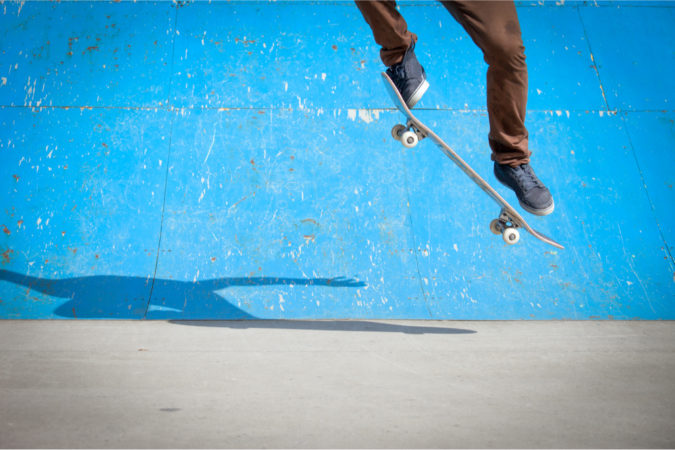 by Jeremy Morrison, Inweekly
Pensacola Mayor Grover Robinson said Monday that he was glad to see protesting in the city remain peaceful, even as other cities across the nation have erupted in riots, looting, burning and clashes with militarized police forces being egged on by a maniacal, Bible-prop wielding, teargas-happy president in D.C.
"When it's peaceful you can keep the issue focused on what it's suppose to be on," Robinson said during his weekly press conference.
Like other places around the country, people in Pensacola have expressed outrage at the May 25 police-killing of George Floyd, a Minneapolis African-American man. Far from an anomaly, Floyd is but the latest in an endless parade of black people killed by the police and his killing has sparked a nationwide response.
"I'm not saying we're perfect by any means, but we're learning, we're getting better." –Mayor Grover Robinson
Robinson said that he did have some concerns things could turn south locally — "I think you're always concerned about what could happen with an event as sensitive as this" — but that he was focused on already-in-progress efforts to improve relations between the Pensacola Police Department and the citizens it serves.
"I'm not saying we're perfect by any means, but we're learning, we're getting better," Mayor Robinson said.
The PPD has been working with Cedric Alexander, a retired law enforcement officer with a national reputation for improving police-community relations, since the first of the year. Alexander has conducted training sessions centered on implicit biases.
The relationship was born out of an event last July in which former PPD detective Daniel Siemen killed Tymar Crawford, a Pensacola black man who police had pulled over; while a grand jury declined to indict Siemen, he was fired from the PPD for violating the department's use of deadly force policy.
Robinson said Monday that he was currently discussing with Alexander and PPD Chief Tommie Lyter about how best to incorporate a citizen initiative going forward. The citizen initiative concept was first requested in the wake of Crawford's death by community organization Dream Defenders, conceived as a venue for citizens to provide oversight or serve in an advisory role to the PPD.
"Obviously, COVID has slowed everything down a bit, but we're picking that up," the mayor said, adding that he did not yet know what form the citizen initiative might take.
Robinson also said that the current national circumstances were not an influence in the city now digging into the citizen initiative effort that has been pushed for nearly a year now. It was always the plan, he said, to pursue the citizen initiative after first having Alexander conduct internal sessions with the PPD.
Sniffing Out a Port Deal
Last week, Mayor Robinson presented the Pensacola City Council with a potential port lease for a South Florida boat manufacturer — Streamline Performance Boats — which would result in boats being produced in the city's urban core. The deal is far from sealed, with city officials now trying to determine if the operation will result in a noxious odor permeating downtown.
"I think the fact that they had a bad experience makes us more vigilant." –Robinson
"We certainly didn't understand some of the smell concept," Robinson said Monday, explaining that the city planned to investigate further, probably sending someone to check out Streamline's Hialeah operations.
Mayor Robinson said the city did know, since Memorial Day anyway, about the potential port lease's connection to a local company, South Palafox Group — an LLC connected to the local business would be actually signing the lease — which use to operate Rolling Hills landfill prior to it being closed for violations by the Florida Department of Environmental Protection.
The mayor said that the link to a company whose Rolling Hills-association casts it roundly as a bad player in wider Escambia County wasn't a deal-breaker — "Our goal is to work with viable businesses that are hiring people, that can grow the revenue" — but that it was a reason for further considerations.
"We're going to continue to evaluate," Robinson said. "I think the fact that they had a bad experience makes us more vigilant."
Skatepark On the Horizon?
The city has been planning for a skatepark near downtown for quite a while now. It has little control over the timeline for the effort, however, as the skatepark is part of a larger project — the Hollice T. Williams Greenway — which is being handled by Escambia County and funded with money from RESTORE, which stems from environmental penalties associated with the 2010 Deepwater Horizon oil spill in the Gulf of Mexico.
"We have been pushing for this for sometime," Mayor Robinson said Monday, explaining that the county was about to get rolling on the project. "It's been slower than we'd like, I know it's been slower than many of you would like."
"We're trying to move this things as fast as we can." –Robinson
Robinson said Escambia had brought on an engineer to handle the project and that the county had agreed to complete the work in phases, with the first phase focusing on the skatepark. The mayor also said that the city was not going to be able to secure large concrete slabs leftover from the construction of the federal courthouse downtown — something mentioned last year — for use as park features.
The mayor said that he did not know how long it would be before the skatepark would be finished.
"Optimistically, it would be months," he said. "We're trying to move this things as fast as we can."