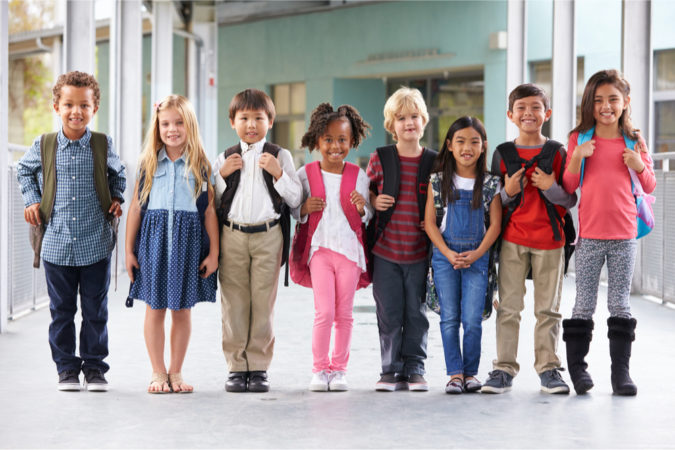 Last fall at the Pensacola chamber's State of the Military luncheon, NAS Pensacola Commanding Officer Captain Tim Kinsella made it clear that Escambia County's public education system is one of the biggest challenges facing Pensacola–one that scares military families away from wanting to move to the area.
"I need everybody in this room to be part of that, of getting to a solution that gives our families the option, a choice where they can feel safe and secure in the knowledge that their kids are going to get a good education," said Capt. Kinsella. "They shouldn't have to sacrifice their children's education to serve our country."
School officials were highly offended and disputed the commanding officer's statements. However, the school board did agree to form a council to improve educational services and communication between the Escambia County School District and military families. The council will hold its first meeting at 5 p.m. on Thursday, Sept. 3—11 months after Kinsella's speech.
The ECSD NASP Military Council co-chairs are the school district's Assistant Superintendent for Curriculum and Instruction, Steve Marcanio and NAS Pensacola's Executive Officer Commander John Godbehere.
"Everyone with a child enrolled to an Escambia County school is invited to participate in the public portion of the meeting and to ask questions that they would like addressed," said Godbehere.
Families are invited to submit questions, ideas or concerns prior to the meeting by sending their questions to pensacolapao@gmail.com by Thursday, Aug. 27.
The Sept. 3 meeting will be hosted by ECSD and can be viewed live on the ECSD's Board Meeting feed, as well as on Facebook on the page, Escambia Schools Public Relations. The agenda will be available prior to the meeting on the ECSD Military Families Information page, escambiaschools.org/military.