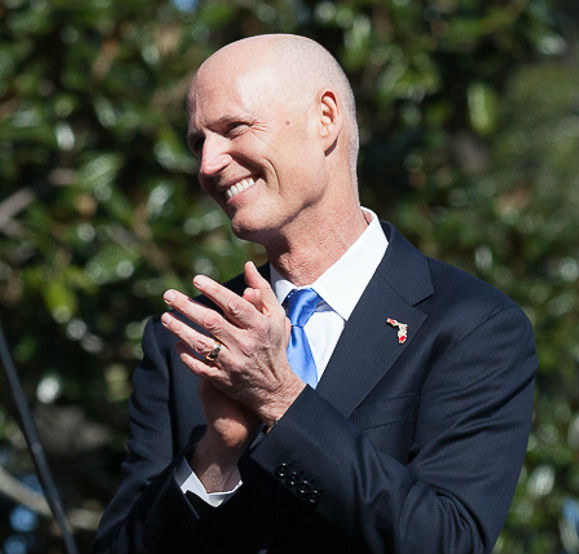 A day after front-runner Donald Trump dominated Florida's Republican presidential primary, Gov. Rick Scott on Wednesday called on the GOP to "come together" and support the controversial real-estate developer.
Scott had declined to endorse a candidate before Tuesday's primary, which largely pitted Trump against Florida Sen. Marco Rubio and Texas Sen. Ted Cruz. But after Tuesday's results, which led to Rubio dropping his presidential bid, Scott posted a message on Facebook backing Trump and calling for unity.
"Here's what really matters — we have to elect a Republican in the fall in order to grow jobs, rebuild our military, and put a person who respects the Constitution on the Supreme Court," Scott's post said.
"This is the stuff that truly matters. If we spend another four months tearing each other apart, we will damage our ability to win in November. It's time for an end to the Republican on Republican violence. It's time for us to begin coming together, we've had a vigorous primary, now let's get serious about winning in November."