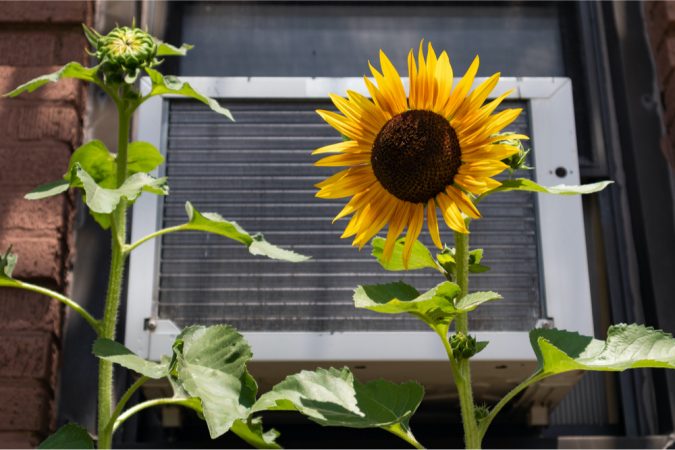 The annual Pete Moore Automotive Team Senior Chill Out, a one-day drive that solicits new air conditioners, fans and/or funds from the community to help seniors beat the heat, will be held by Council on Aging of West Florida, WEAR ABC 3, WFGX 35, Cat Country 98.7, NewsRadio 92.3, and Lowe's Home Improvement on Friday, May 21 at area Lowe's stores (Fairfield Drive, Airport Boulevard and Nine Mile Road in Pensacola; Highway 98 in Gulf Breeze; and Highway 90 in Pace) from 6 a.m. to 6:30 pm.
The community is encouraged to help seniors who experience dangerous health complications as a result of the stifling and treacherous summer heat by donating ACs or fans. Monetary contributions are also appreciated and can be made online at seniorchillout.org.
According to the Centers for Disease Control and Prevention, more people die from heat waves each year than from hurricanes, lightning, tornadoes, floods and earthquakes combined. The elderly are particularly vulnerable to the adverse effects of excessive heat due to their body's decreased ability to regulate temperature. They are also in potential peril because of medical conditions and prescription medicines that can impair their ability to feel hot or even perspire. This leads to a downward cycle of health conditions that can result in disorientation, falls, and unforeseen emergency medical care.
"Much of Florida's elder population has been cooped up at home for much of the pandemic," said John Clark, President/CEO of Council on Aging. "Imagine remaining at home with no air conditioning, especially during the summer months. It is miserable, it is no way to live, and our seniors deserve better. They deserve not only safe living, but comfortable living as well, and this event helps provide that."
Each year, hundreds of local elders are helped through the program. In 2020, Council on Aging was able to assist more than 550 at-risk older people avoid the costly and hazardous effects of heat-related health complications.
Information on heat stress and heat stroke will be available at the event, as well as information on how our community's vulnerable seniors can receive donated AC units and fans. Those interested in receiving an AC and/or fan should not expect to receive one May 21. Those individuals should call Council on Aging at (850) 432-1475 beginning May 24. Only individuals ages 60 and over will qualify.