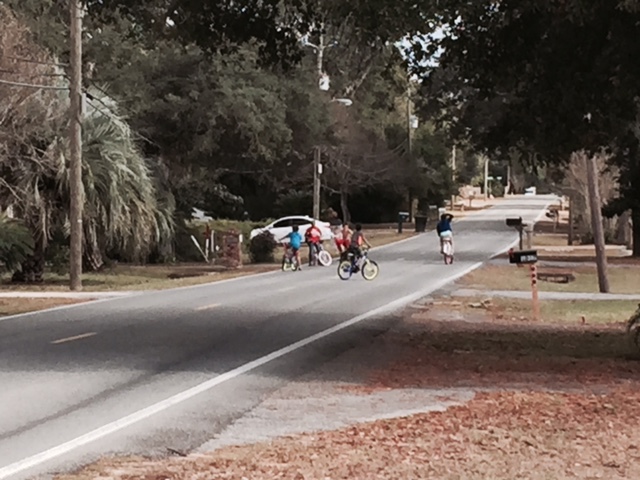 Councilwoman Sherri Myers wants the City of Pensacola to build sidewalks on Burgess Road to create a safe path for children to walk to the three public schools in the area.
Mayor Ashton Hayward has taken available funds Myers believed were available for the sidewalks and applied them to the budget for $8-million community center he wants to build at Bayview Park.
Yesterday, Myers received a letter of support for the sidewalks from Robert Doss, Jr., Director of Transportation for the Escambia County School District. See Letter of Support – Burgess Road – Signed 20170803.
"As you know, sidewalks not only offer a safe place for children to walk to and from school, they also provide safe walking access for the community as a whole," wrote Doss.
"I support the installation of sidewalks along Burgess Road and along other roads on which Escambia County School District students are inclined to walk in order to avoid drainage ditches, sluiceways,swales, or channels as they travel by foot or bicycle between home and school."
The question remains for Mayor Hayward: Is safety of children walking to school a need or a want? Are the lives of children in one district less important than others?