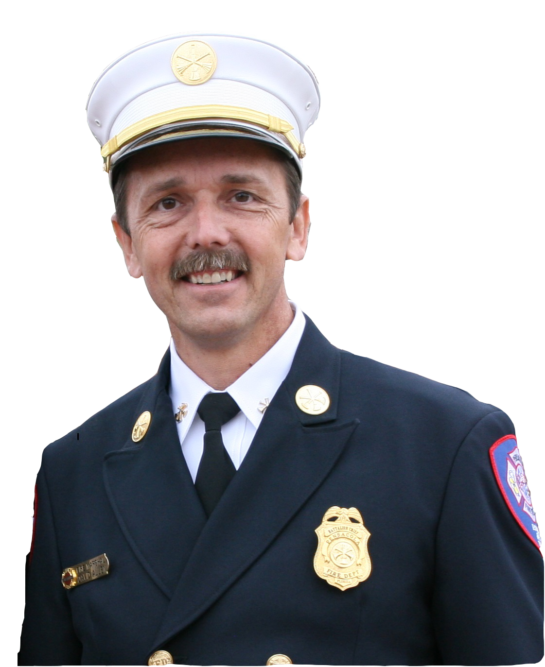 Pensacola City Council president Charle Bare has called a special meeting for Monday, June 13 to consider Mayor Ashton Hayward's appointment of fire marshal David Allen as chief of the Pensacola Fire Department. The meeting will be at 5:30 p.m. at City Hall after the council's regularly scheduled agenda conference.
Mayor Hayward announced his recommendation of Allen, a 28-year veteran of the Pensacola Fire Department, on the same day he fired former Chief Matt Schmitt and Deputy Fire Chief Joe Glover. Allen served as acting chief while the mayor had an attorney investigate allegations made by his Chief Human Resources Officer against Schmitt and Glover.
At May 12 council meeting, City Administrator Eric Olson asked to the council to keep an open mind about Allen.
"The last thing I just want to mention tonight is you heard tonight and you will hear, probably until we are able to bring Chief Allen's appointment to you for consent in June, a lot of rumors, myths, urban legends surrounding David Allen and surrounding a particular incident, a fire that occurred in November of 2000," said Olson. "I just want to add if anybody wants information about that, there is a federal report. The National Institutes of Occupational Safety and Health did a full investigation after that. I think Chief Allen will even volunteer himself to give information."
He continued, "What I want to say is please keep an open mind. Look for the truth. The truth is out there in the reports. You're going to hear a lot of information that has probably not been substantiated."
Sources inside the PFD have shared that Chief-designate Allen has sent out a memo to all firefighters requesting they attend the June 13 meeting in uniform.
This could be interesting.