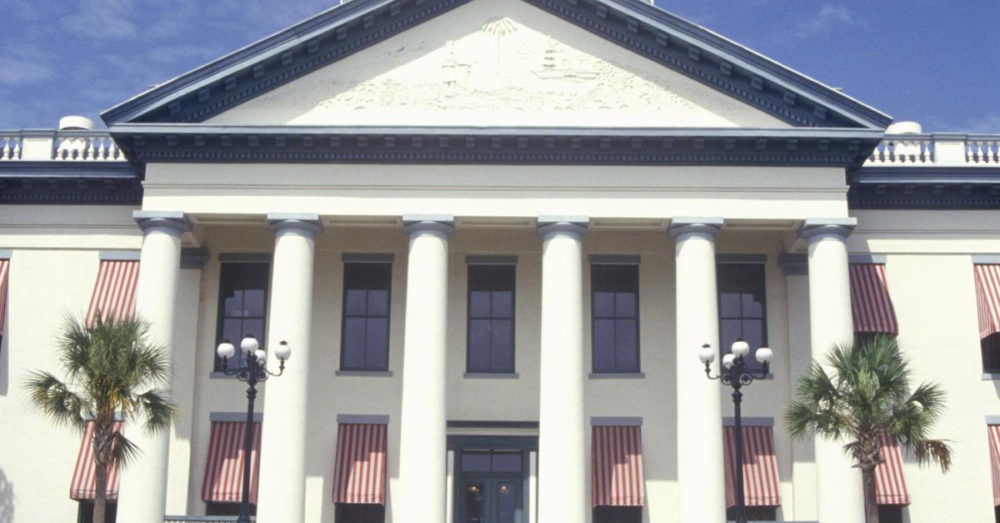 STATE CAPITAL BRIEFS (LUNCH EDITION): MONDAY, NOVEMBER 7, 2016
THE NEWS SERVICE OF FLORIDA
ABOUT HALF OF FLORIDA VOTERS HAVE ALREADY CAST BALLOTS
Nearly half the Floridians registered to vote in Tuesday's elections had already cast ballots as of Monday morning. The state Division of Elections website reported that 6.42 million votes had been cast in person at early-voting locations or with vote-by-mail ballots. Florida has 12.86 million registered voters. Early voting ended Sunday. Vote-by-mail ballots will continue to be received by county supervisors of elections offices through Tuesday. Of the ballots cast, Democrats had accounted for just over 88,000 more votes than Republicans. Democrats topped the GOP in getting people to early-voting locations, 1.58 million to 1.425 million. Republicans had returned more vote-by-mail ballots, 1,047,119 to 980,440. Voters without party affiliation had cast nearly 1.24 million ballots, while those registered with third parties had submitted 154,326 ballots. University of Florida political-science professor Daniel Smith, who specializes in voter-registration issues, on Monday reported that 4.2 million votes had been cast by white voters, up from 3.3 million in the run-up to the 2012 presidential contest. The number of Hispanics voting before the election had increased from about 552,000 in 2012 to around 976,000 this year, Smith posted on his blog electionsmith.com. The number of black voters casting ballots before Election Day had grown from approximately 764,000 in 2012 to more than 834,000 this year.
FORMER ATTORNEY GENERAL RENO DIES AT 78
Janet Reno, who ran for Florida governor after serving as U.S. attorney general under former President Bill Clinton, died Monday at her home in Miami, according to numerous national news reports. Reno, who served as state attorney in Miami-Dade County before being becoming the first female attorney general, was 78. Reno died of complications from Parkinson's disease, her goddaughter, Gabrielle D'Alemberte, told the Associated Press. Reno was diagnosed with Parkinson's in 1995 while serving under Clinton but remained in office until his term ended in 2001. In 2002, Reno was narrowly defeated in the Democratic gubernatorial primary by Tampa attorney Bill McBride.
NORTHWEST FLORIDA STATE COLLEGE NAMES PRESIDENT
A Kentucky college president has been chosen to lead Northwest Florida State College. Trustees selected Devin Stephenson to become president of the Niceville college, succeeding Ty Handy, who left in December 2015 to take a position in Louisville, Ky., according to a news release on the Northwest Florida State College website. Stephenson is currently president of Big Sandy Community and Technical College in Prestonburg, Ky. The news release said Stephenson is expected to begin at Northwest Florida State College in early 2017, with negotiations on finalizing a contract starting in the coming days.