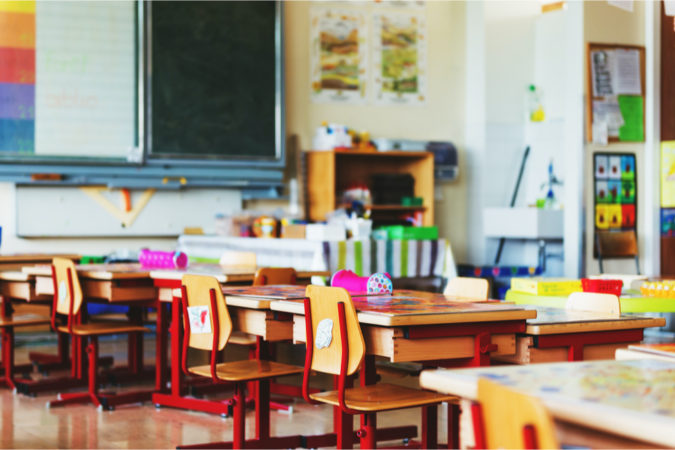 by Jeremy Morrison, Inweekly
The Escambia County School District is a step closer to its new superintendent following the school board's selection of a group of finalists vying for the job. Its a baby step, as the move effectively only whittled one name from the list and narrowed the pool to four candidates.
Semi-finalists still in the running include Dr. Earl Johnson, Keith Rittle, Dr. Timothy Smith and Keith Leonard. Another semi-finalist withdrew from consideration last week and then Tuesday school board members declined to keep Marques Stewart on their list of candidates.
Aside from comments indicating general support for each of the remaining candidates — "I just really want to have more conversations with him" — Escambia school board members weren't too talkative about selected finalists, each of which will be further considered during upcoming interviews. Some insight was gained, however, through the selection process: the only applicant to be selected as a finalist by all school board members was Smith, a school administration official with three decades of experience in Orange County.
Additionally, school board member Paul Fesko did speak briefly about Leonard and what he called "growing your own." Leonard is a local candidate, he has worked in the district for more than three decades and currently serves as Escambia's assistant superintendent of Human Resources Services.
"I don't want to expel just because he's homegrown," Fesko said. "In fact, I think that's a positive."
The school board's superintendent selection process continues next week, with both collective and one-on-one interviews with the remaining candidates. Community members will also have an opportunity to meet and speak with the superintendent candidates during a Q&A forum Aug. 27.
Board members expect to select a superintendent — the first appointed, rather than elected superintendent — by Sept. 1. The new superintendent will start work in November.
'Making a Mistake'
Also during Tuesday's school board meeting, teachers spoke about concerns they have heading into the fall semester as the state struggles to contain its coronavirus surge. They noted that teachers were being asked to add considerably to their work load, with many now teaching both in-person and virtual classrooms, and suggested the district supplement their pay to reflect this extra work. They also raised issue about the use of cameras in classrooms and associated privacy concerns, as well as the need for adequate tech training for teachers learning to teach remote-based students.
But mostly Tuesday teachers expressed fears about how the school district's on-campus experience might play out. In other parts of the country, students and teachers have already been quarantined as COVID cases appear.
"Infection is inevitable. It will happen," said Richard Hunter, a middle school science teacher, holding a respirator mask he said would offer him some protection. "In person instruction in a CDC red zone is absolutely unsafe."
Another middle school science teacher, Margaret Maloney, expressed similar concerns.
"I do not feel protected," she said, warning of "dire consequences" due to the decision to return to campus. "I hope you all recognize that you are making a mistake."
Darzell Warren, president of Escambia's teacher union, told the school board that many teachers were having a rough go of it as they work toward the beginning of school next week— "They are at the breaking point" — and said that many were concerned that the district's recent decision to require the wearing of masks wasn't going to be observed. She mentioned that some teachers were being told that they lacked the power to enforce the wearing of masks.
"That students cannot be told to put on a face covering," Warren said, adding that she was afraid some teachers wouldn't return without mask assurances. "We're going to have teachers who are going to leave. We are going to have more that are going to walk out."
---
This week, Inweekly covers how each finalist has helped turn around low-achieving schools.  The latest issue of Inweekly will be available at noon today.