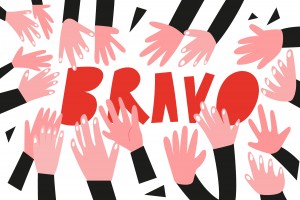 Not to be left out on the wave of optimism and positivity sweeping across the city, Rick's Blog also highlighted good news this week:
Gulf Coast Kid's House wins Ethics award
Gulf Coast Kid's House is proud to be the 2015 Winner, Better Business Bureau® Foundation of Northwest Florida Torch Award for Marketplace Ethics.
Paddle through the Past
The Florida Public Archaeology Network (FPAN) and Pensacola Paddlesport are partnering to create a guided archaeology kayak tour of Deadman's Island in Gulf Breeze
2015 ITEN Wired Summit
ITEN Wired has announced its roster of speakers for the 2015 ITEN Wired Summit, to be held Oct. 22 and 23 at the Hilton Pensacola Beach Gulf Front.
Hobbs returns as president of Emerald Coastkeeper
We received this email late last week. Chasidy Hobbs is the new president of Emerald Coastkeepers. "Hello Fellow Clean Water Lovers! It has been awhile since you have heard from me, and so very much has happened since then. Exciting things are in store involving Emerald Coastkeeper…"
Rally Foundation for Childhood Cancer Research
The Pensacola Sports Association (PSA) announced on Aug. 5 that the annual Pensacola Marathon presented by Publix on Sunday, Nov. 8, will benefit nonprofits including the Rally Foundation for Childhood Cancer Research (Rally).
Hightower to speak
Women for Responsible Legislation will hold their monthly meeting on Thursday, Aug. 27, 11:15 a.m. – 1 p.m. at Pensacola City Hall. The speaker this month will be Escambia County School Board Chair (District 4) Patty Hightower.
Revolutionary technology detects precise path, power and location of a storm … in real time
Locally-based company introduces next-gen weather-reporting system that can monitor any home or property in the world, right down to its exact address, with 95% accuracy.
Chamber announces staff structural changes
The Greater Pensacola Chamber announces structural changes of the organization's staff in order to better focus on programming and improve functionality.
Subway Pensacola Cycling Classic returns
The 6th annual SUBWAY® Pensacola Cycling Classic, September 12th and 13th, will bring a professional field of cyclists back to the Pensacola area.
Pratt featured in MIT Technology Review
I found this nice article about Dr. Jerry Pratt, senior research scientist at the Florida Institute for Human and Machine Cognition. In October, he will be inducted into the Florida Inventors Hall of Fame.