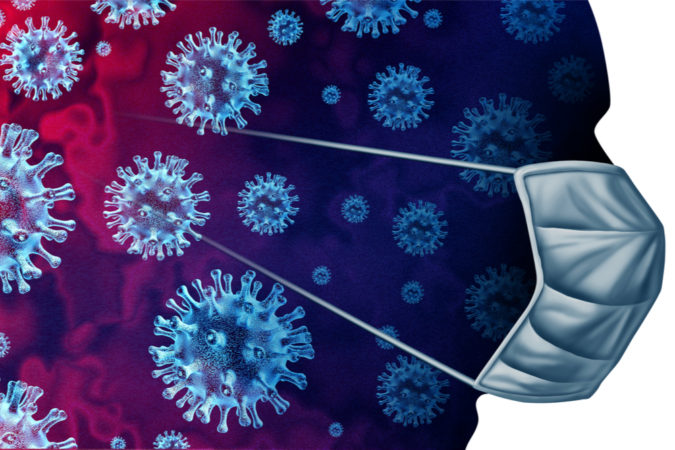 The Manatee County Commission voted to make face masks mandatory yesterday. The county confirmed is 11th in the state for highest number of COVID-19 cases (Escambia County is 13th).
The mask mandate includes all indoor business establishments in Manatee County. As outlined in the emergency resolution, that includes restaurants, businesses, ride share cars, public buses, government buildings and places of worship.
Those exempt from the mandatory mask mandate include children under six years old. People who have trouble breathing due to pre-existing conditions or who cannot have a face covering for a medical reason are also exempt.
Face coverings are not required outdoors in places where people can maintain six feet or more of distance in between each other.
Now only two counties with more COVID cases than Escambia don't have mandatory face mask orders – Lee (#8 -14,450 cases) and Polk (#9 – 11,717 cases).
---
The Escambia County Jail tested one inmate since Friday and the result came back positive.
The county changed how it reports the COVID tests in the jail.  Of its 141 positives, 111 have been "medically cleared due to the amount of time" – mention whether have been retested. Twenty-five of the positives have been released – where?
The remains 25 are "active positive cases with no medical concerns at this time."
The county has tested only 14% of its inmate population.
---
Another judge has ruled that mandatory face mask orders aren't unconstitutional.
Judge John Kastrenakes ruled Palm Beach County's mask mandate didn't infringe on any constitutional right.
"The right to be 'free from governmental intrusion' does not automatically or completely shield an individual's conduct from regulation," Judge Kastrenakes wrote in an order signed Monday.
"More to the point, constitutional rights and the ideals of limited government do not absolve a citizen from the real-world consequences of their individual choices, or otherwise allow them to wholly shirk their social obligation to their fellow Americans or to society as a whole."
---
Last week, Escambia County did see its positivity rate drop from 12.54% for 11,807 tests to 11.91% for 9,741 tests.
Santa Rosa County saw its positivity rate increased – from 13.31% for 4,261 tests to 15.52% for 3,859 tests.