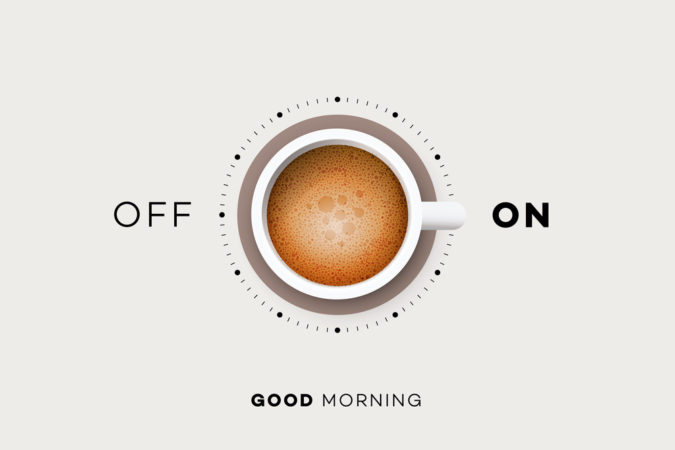 What we know:  The COVID-19 test results posted daily for Escambia County have shown positive cases in single digits since the May 3–which had single highest day for positive cases, 55. There are two exceptions– Thursday, May 7 (12) and Saturday, May 9 (16).   From May 4-11, DOH Escambia entered 2,565 test results into their Merlin system –average 321 per day.  Over the same eight days, the county had five COVID-19-related deaths, going from 13 to 18 deaths. Hospitalizations increased from 46 to 52.
What we don't know:  How many specimen collections are done daily and at what locations? What is the turnaround on the collections? What are the results of the tests at the drive-thru facilities that don't require pre-screening? Where are the National Guard strike testing in Escambia County? What are the results of the testing at each long-term care facility for both residents and staff in Escambia County? What is happening with the anti-body testing?
Meanwhile, the Escambia EOC has demobilized the ESF 14 – PIO, according to May 11 SitRep: "Demobilized from the EOC and working from normal office locations." This is the second Emergency Support Function that has been demobilize.  ESF 18, which covers business, demobilized on Friday.
The SitRep also reported the 1,248 acre Hurst Hammock Fire is  75% contained: "FL Forestry Crews will continue to respond to smoking hot spots with mop up operations today. There are initial attack resources staged on this fire that would respond as initial attack to any new wildfires that may occur.​"
At his Monday presser, Mayor Grover Robinson told the media that two more city employees had tested positive for COVID-19. The first has been working remotely form home for weeks, while the second works on an outdoor crew.
The county's last press conference was on May 1. The public isn't given any updates about COVID-19 cases in county government.
---
Florida Cabinet to meet for first time in months
Gov. Ron DeSantis and the Florida Cabinet are scheduled to get together in late May for their first meeting since before the state started to feel the effects of the coronavirus pandemic. DeSantis, Agriculture Commissioner Nikki Fried, Chief Financial Officer Jimmy Patronis and Attorney General Ashley Moody are slated to meet May 28, according to information posted Monday on the Cabinet website. The Cabinet hasn't met in person, online or by phone since Feb. 4.
When a scheduled April 7 meeting was canceled, a notice published in the Florida Administrative Register said the "decision was made in the interest of public health with consideration for staff, agency personnel and the general public."
Fried last week called it "frustrating" that the Cabinet hadn't collectively heard in months from state agencies. "It's really important for us as the Cabinet to come together and to show unity again," Fried said Friday. "We have unemployment numbers that are still through the roof. An unemployment system that's not working for our citizens. And to show unity in a state and start talking about healing and coming through this together, is really important for the healing process for our state."
In March, Patronis tweeted that he'd "be happy to see the Cabinet meet" to hear from State Board of Administration Executive Director Ash Williams, who oversees state pension-fund investments, and Division of Bond Finance Director Ben Watkins.
source: The News Service of Florida
---
​Pensacola Business Recover Input Session
The DIB, Greater Pensacola Chamber of Commerce, City and County officials and others will convene today from 9-11 a.m. at Pensacola Blue Wahoos Stadium to provide an opportunity for business owners to share their input on the business recovery plan for Pensacola.
If you plan to attend, we kindly ask that you wear a face mask and practice safe distancing based on the latest CDC guidelines.
Please submit your questions for the meeting in advance via email – recovery@ideaworks.co.
---
BY THE NUMBERS: CORONAVIRUS — MONDAY EVENING EDITION
May 11, 2020
By NSF Staff
TALLAHASSEE — State agencies updated a variety of numbers Monday about the coronavirus in Florida. Here are some takeaways:
— 40,982: Total number of cases.
— 1,735: Deaths of Florida residents.
— 41.2: Percentage of deaths involving residents or staff members of long-term care facilities.
— 723: Prison inmates who have tested positive.
— 100: Increase in prison inmates who have tested positive from a Sunday count.
— 3: Prisons where 101 or more inmates have tested positive (Liberty Correctional Institution, Sumter Correctional Institution, Tomoka Correctional Institution).
— 199: Corrections workers who have tested positive.
— 1,847,149: Total unemployment claims submitted from March 15 to Sunday.
— 1,346,177: Confirmed "unique" claims, as some people filed multiple claims.
— 1,036,845: Claims processed.
— 35.1: Percentage of available hospital beds statewide.
— 33.6: Percentage of available adult intensive-care unit beds statewide.
Sources: Florida Department of Health, Florida Department of Corrections, Florida Department of Economic Opportunity, Florida Agency for Health Care Administration.