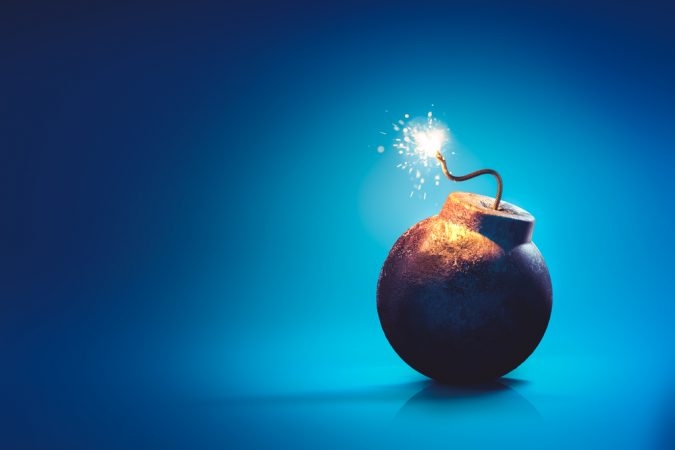 At the end of last night's county commission meeting, County Attorney Alison Rogers notified the board that she had been threatened by District 2 Commissioner Doug Underhill.
"I have certainly had my share of very challenging conversations with my bosses, some of them more challenging than others, but I have never felt the need to come to you with a complaint," Rogers said. "However, unfortunately, last week, I was threatened in a manner by Commissioner Underhill, which you as my employer need to be made aware of. On two occasions, I was threatened that he is going to 'bash my reputation until the day I resign.' And he has clearly exhibited the ability to do that and carry it out. The most heartbreaking thing about this is that he's mad at me for doing my job."
The point of contention has been Rogers' role in helping County Commissioner Steve Barry go before the State Ethics Commission to get a ruling whether Barry could discuss the 401(a) annuity plan during a commission meeting. The PNJ editorial board has insinuated the county attorney did so illegally, even though Rogers has repeatedly explained her role in the proceedings. Read post.
Rogers also gave the commission a letter that outlined the alleged threats and once again explained her role as county attorney. We will post the letter today.
For his part, Underhill denied Rogers' allegation: "I will say that categorically the words quoted here did not ever escape my lips, nor did they do it twice. I did say that it is that the attorney's conduct has brought shame on this board. And I did state that I think that by the time all of this is said and done, it will be very surprising if you do not escape consequences for those things. That is well within my duties and my responsibilities for the oversight of one of the two full-time employees that we have as commissioners."
The vote to censure Underhill was 4-1, with Underhill voting no.