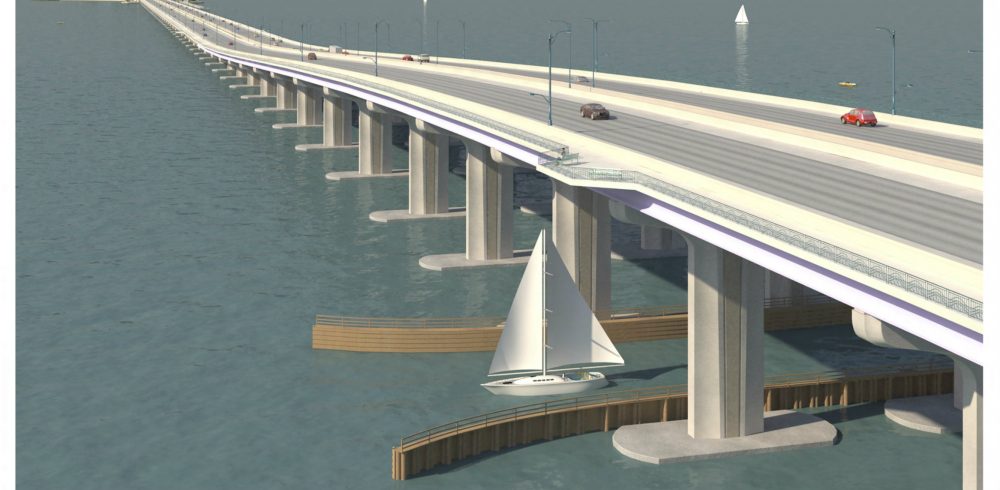 Commissioner Doug Underhill has also been trying get answers from the Florida Department of Transportation regarding the plans for the new Pensacola Bay Bridge. In an email to Mary Beth Washnock, the Transportation Planning Manager at the West Florida Regional Planning Council, the District 2 commissioner followed up on the inquiries he made at the last TPO meeting.
"What is the nature of the secretary's conflict of interest?," he asked Washnock. "I am not calling his integrity into question, as he has clearly recused himself as is appropriate under the law. However, the law requires that officials state the nature of the conflict in writing. It is in the best interest of all for this document to be made available to the public."
He also asked for the land appraisals or a written statement from the Office of General Counsel explaining their argument for exemption from releasing the documents.
"I expect these answers to come directly from the paid staff of the FATPO (Florida-Alabama Transportation Planning Authority)," wrote Underhill. "Please ensure that no other member of the FATPO attempts to contact me on this matter. I respond somewhat negatively to attempts to violate the Sunshine Law."
He was not interested in hearing excuses that his inquiries may jeopardize the project.
"Please do not counsel me with regard to the risk that this inquiry may or may not place on the funding for the bridge," he wrote. "FDOT work is funded based on priorities based on need. The need and therefore priority of this work does not change because elected officials are asking the appropriate questions required by the duties and responsibilities of our offices"
Underhill added,"It is better to get the right bridge in the future than the wrong bridge forever, so if the delay of the money is a concern, please expedite this request."
Inweekly looks forward to the response.