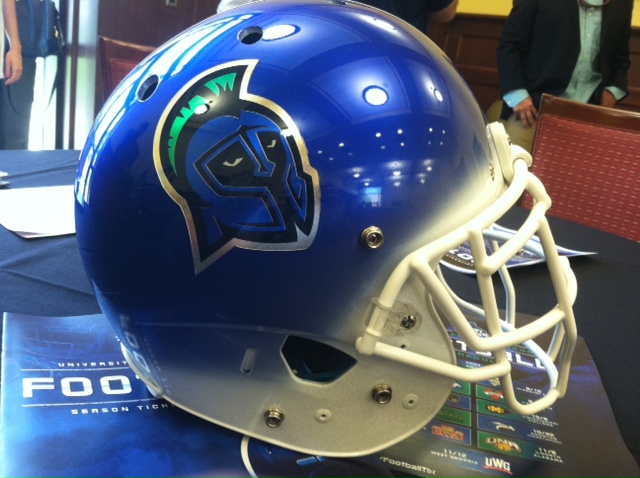 Team Enters Season on 2019 Championship High
By Jeremy Morrison, Inweekly
The University of West Florida Argos football team will begin their season next month, with the team's first home game on the university's campus on Sept. 11. According to Will Kennedy, the Argos' communication director, the team is "really deep" and full of "guys that are ready to play."
But the team will be taking the field following a lengthy hiatus, with COVID having sidelined the entire 2020 season.
"That's the interesting thing because it has been so long," Kennedy told Rick Outzen during a recent 1370 WCOA interview. "I mean, never have we seen anything like this,
really, in college football at any level where you take this amount of time off."
The last time the Argos were on the field was back in 2019 when they won the Division II National Championship in McKinney, Texas. The team has evolved since then, with some players exiting and others joining the team, but Kennedy assured that "the key pieces are still there."
In particular, he points to quarterback Austin Reed. Reed, from St. Augustine, comes to UWF via Southern Illinois.
"He's a candidate for the Harlon Hill, which is kind of your Heisman at the Division II level," Kennedy explained.
Overall, Kennedy — who also serves as an assistant professor at UWF — described his feelings about the team's upcoming season as "cautiously optimistic" and said he's curious to see how the Argos approach the season following the 2019 championship victory.
"We will probably start the season ranked number one," he said. "We were already ranked number one in a few polls, and it's going to be interesting to see going from being the hunter to being the hunted and having that target on your back, how they handle that."
In 2019, the Argos ran through a season packed with high-scoring, come-from-behind wins. Back then, Kennedy joked that the team was playing like it "doesn't know any better."
"They're behind; it doesn't matter. We come back," he reflected. "We had games like the playoff game against Valdosta. You score final seconds of the game to win it against the defending national champ."
Kennedy said he expects the Argos to be just as good this season, perhaps even having benefitted from the time off the field.
"I think in some ways last year, not playing, having some additional time is going to help us, because guys have had a little more to prep, and get to know their roles, and grow into what's expected of them," he said.
The Argos first home game this season — Sept. 11, the second game on the team's schedule — will be unique in that it is slated to be played on the UWF campus. Typically, the Argos have made use of the field at Wahoos Stadium at Community Maritime Park in downtown Pensacola, but due to scheduling conflicts, the Argos will host the game at Pen Air Field.
"This is something new for us," Kennedy said, describing the occasion as an ideal time to "show off the campus." "This will be the biggest on-campus event the university's ever had in its 50-plus years, and there's a lot of unknowns, but really a cool opportunity."
If anyone can't wait for the Argos' season to begin, it's possible to get a sneak peek of the team in action during practices currently being held at Pen Air Field. Kennedy has gone several times and finds the team "ready to go."
"I've watched them, and they're flying around. You can tell they are ready, ready to go," Kennedy said. "And everything's pointing towards it. I keep looking at the calendar thinking, 'Wow, we're this many days now from going over to Lake Charles to play McNeese now,' so it's real, and it's coming quick."