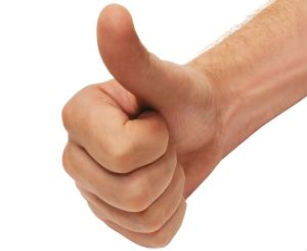 Last night, the Greater Pensacola Chamber celebrated the success of its Vision 2015 initiative, a five-year job creation program. The campaign focused on recruiting new businesses, helping local businesses expand and strengthening the partnerships between the military and the private sector in the Pensacola region.
Between 2009 and 2015, the goals of the Vision 2015 campaign were completed with outstanding results:
New Jobs – 8,962 total new jobs were created with an average salary of $53,898. The goal – to create 3,000 new primary jobs in the region – was reached nearly two years sooner than the original target date.
A total of 1,191 designated jobs were added in distressed areas.
$426,488,728 is the estimated average annual payroll with a total capital investment of $779,498,210.
Unemployment – The unemployment rate dropped from 10.4 percent in 2009 to 5.0 percent in 2015.
Military Impact – The military impact increased from a $5.1 to a $7.1 billion gross regional product.
Graduation Rate – The high school graduation rate in Escambia County increased by nearly 10 percent.
Tourism – Tax dollars collected from tourism improved from $5.3 million in 2009 to $8.6 million in 2015.
Chamber Membership – Membership increased from 1,055 to 1,314 partners.
"Vision 2015 served as a catalyst to stimulate existing business growth, improve the available workforce and spearhead community improvements," said Clay Ingram, Greater Pensacola Chamber President & CEO. "We are thrilled with the progress made over the past five years, and we will continue to work together as a community to build a bright future for the greater Pensacola area."
The event – which took place at Sanders Beach-Corinne Jones Community Center – featured Clay Ingram; Scott Luth, FloridaWest CEO; Steve Hayes, Visit Pensacola President; Ashton Hayward, Mayor; Grover Robinson, Escambia County Commissioner; Donnie McMahon, McMahon & Hadder Insurance; Collier Merrill, Merrill Land Company; Debbie Calder, Navy Federal Credit Union; and James Hosman, Florida First Capital Financial Group and AccountingFly. For more information regarding Vision 2015, please visit pensacolachamber.com/impact.