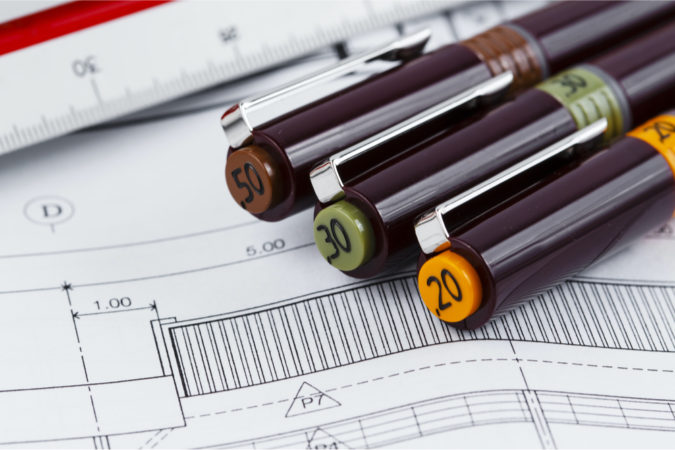 Andrew Rothfeder, Tia Robbins, Mort O'Sullivan, Marina Khoury, Pastor Lonnie Wesley, Jeff Carrico, Michelle Snow and Ashton Hayward
PENSACOLA, Fla. (July 8, 2020) — Almost fourteen years after a referendum to develop Pensacola's waterfront was approved by voters, downtown Pensacola is poised to take another step toward redeveloping the once-blighted area.
Last year, an in-depth, community-based master plan was developed for the area by Studer Properties. The plan serves as a guidebook for the future development of the West Main Street corridor in downtown Pensacola.
To identify and select investors and development partners to bring the master plan to fruition, Studer Properties sent out a Request for Proposals (RFP) to interested developers across the country. Even with market declines and disruption caused by the COVID-19 pandemic, the process yielded six major proposals for developing all or part of the two sites.
Now, Studer Properties has assembled a diverse group of community leaders and industry experts to evaluate the proposals. Over the next few weeks, this selection panel will be reviewing and analyzing the proposals, as well as interviewing the competing firms. The committee will then make its final recommendations, with the goal of presenting the recommended development team(s) to the City Council within the next month.
Andrew Rothfeder, who is leading the Studer Properties effort and is part of the selection panel, noted the importance of this next step in the development process.
"After almost two years working on this project, and over a decade of challenges before that, we are looking forward to the next steps in bringing this plan to life," said Rothfeder. "Our selection committee members represent a wide variety of experience and expertise. They all share a commitment to making the Pensacola area a great place to live, work, play, and learn.
"We are grateful to these panelists for giving their time and support to this process. The West Main Master Plan is a community-based roadmap for developing the waterfront, and we're excited to have a group of citizens who are truly invested in the success of Escambia County to help us decide the future of this project," said Rothfeder.
The remaining panel members are Tia Robbins, Mort O'Sullivan, Marina Khoury, Pastor Lonnie Wesley, Jeff Carrico, Michelle Snow, former mayor Ashton Hayward.
Tia Robbins is the co-founder and development director of Mr. Robbins Neighborhood, an organization that creates opportunities for underserved student-athletes in the greater Pensacola area.
"We are living in challenging times. It's time to be strategic and create out of the box wins for the City of Pensacola," said Robbins. "The community impact is also huge and wide. We're talking investment opportunities, jobs, housing, taxes. It's a win for the city and the community."
In 2017, Mort O'Sullivan retired as the Managing Member of the Gulf Coast Region of Warren Averett, LLC CPAs & Advisors. A longtime resident of Pensacola, he has served on various boards including The University of West Florida Board of Trustees and the Institute for Human and Machine Cognition.
Marina Khoury returns to the project as a panelist after being one of the lead members of the West Main Master Plan project through the DPZ CoDesign. In April of last year, Khoury and her colleagues conducted a week-long public input session where the public came to give their thoughts on what the site should be. Khoury has worked on the design and implementation of projects in US, Canada, Europe and the Middle East including ground-breaking new codes
around the world that mandate resilient urbanism.
Pastor Lonnie Wesley, of the Greater Little Rock Baptist Church, has served in various community organizations including Baptist Healthcare, Achieve Escambia, First Tee of Escambia County and United Ministries. Wesley is a long-time Pensacola resident who grew up in the Brownsville community.
"I am proud to say that I am from Michael Drive. That's the street I grew up on," said Wesley. "I try to say that as much as I can because that's the community that helped to shape and nurture my social worldview. So, it's through that lens that I also look at the West Main Project. I pray that for the public to know that a fella from Michael Drive is involved with this process is calming enough to remind someone that there are various voices at this table."
Jeff Carrico is the chief operations operator of White-Spunner Construction, Inc, based in Mobile, Alabama. He has been with the company since 1993 and led the historic renovation of the Battle House Hotel and The Van Antwerp Building, both in Mobile.
Michelle Snow is a former WNBA star and Pensacola native. Not only is Snow athletically-gifted, she also holds a psychology degree and uses her voice to help businesses unlock their full potential.
Former Mayor of Pensacola Ashton Hayward now serves as the president of the Andrews Research & Education Foundation, where he works to further the mission of world-renowned orthopedic surgeon, Dr. James Andrews. Before serving as Mayor, Hayward spent several years in the real estate development business.
Andrew Rothfeder is a real estate developer in Pensacola, who managed a $100mm real estate portfolio for Studer Properties from 2011-2020, where he served as president and oversaw the West Main Master Plan project. Currently, Andrew is partnered with Studer Properties to master develop 28 acres of downtown public and privately-held property along Pensacola's downtown waterfront, and other downtown residential projects.