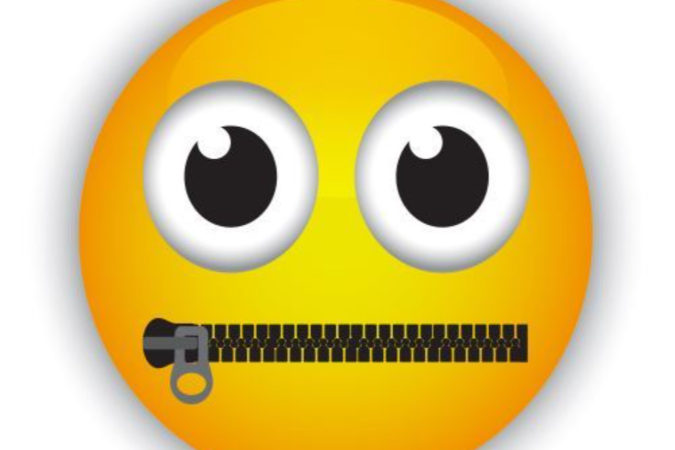 Escambia County Administrator Janice Gilley has refused to name the local long-term care facility that is highly infected with the COVID-19 virus, citing that it was the state surgeon general's responsibility to do so.
Yesterday, we shared that Live Oak City Council member Don Allen didn't hesitate to name the source of  long-term care cases in Suwannee County –  Suwannee Health and Rehabilitation Center in Live Oak.
What happened to Mr. Allen? Was he arrested? No. Did the governor punish Live Oak? No.
The media attention has gotten the little town east of Tallahassee help from the state.  Gov. Ron DeSantis mentioned it in his April 10 press briefing.
"The Department of Health now has a strike team on-site at a nursing home in Suwannee County. There was an outbreak there emanating from staff members," said the governor. "So we have 51 people affiliated with this facility that have tested positive–30 of those are members of the staff."
He explained, "This is a situation where if a staff member is sick they cannot be allowed to go into that facility. And it seems like most of the interaction was with other staff, but you still have 20 residents that have tested positive. There are more that are awaiting results."
DeSantis added, "That investigation is ongoing by the Department of Health, but they have traced the positive cases back to an employee that is working directly with the residents."
Imagine the relief that the people of Live Oak and Suwanee County feel knowing the details and how the state is reacting.
Gilley denied us that relief.
President Trump said our nation is at war with the COVID-19 pandemic. Unfortunately, Escambia County appears to be led by Neville Chamberlain, not Winston Churchill.
If you believe you have a right to know the name of the highly infected nursing home in Pensacola, please send this to Ms. Gilley – email.
---
Suwannee Health and Rehabilitation Center in Live Oak is managed by Gulf Coast Health Care Centers, which is headquartered in Pensacola and has six locations here. We sent an email to eight of its administrators asking them to tell us about the COVID-19 status of their facilities. None responded.
Its president, Brett Barnett, posted this message on the company's website:
April 2020
Dear Friends,
The last several weeks have been a very difficult time for people around the globe. The entire world is confronting one of its greatest challenges in dealing with this global pandemic. We have all been impacted in so many different ways and are living through unprecedented times and circumstances. We are all worried about our family, friends, co-workers, neighbors, and even our own health and well-being, all while continuing to care for our residents and fellow colleagues.
Our team has done an incredible job dealing with this unusual event through strong leadership, collaboration, coordination, and an overall spirited approach to caring for those in need. Our company has a detailed approach and strategy to confront the COVID-19 pandemic. The safety of residents and staff, Personal Protective Equipment (PPE) and Facility Management are of utmost importance during this time. I am so proud of the many amazing and selfless GCHC caregivers who are currently providing this care to residents who are on isolation. Our caregivers are truly today's HEROES!
We will get through these difficult times together and emerge even stronger! I know that many of you, like myself, will be more grateful and appreciative of the wide array of life treasures we all cherish and have taken for granted at times. If you would like to reach out to me with thoughts, suggestions, or to simply say hello, please email me at info@gchc.com.
Sincerely,
Brett Barnett, President
Gulf Coast Health Care