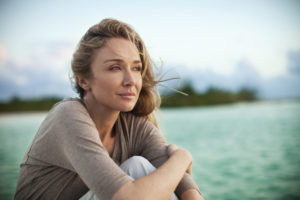 Alexandra Cousteau advocates the importance of conservation and sustainable management of water in order to preserve a healthy planet. The WSRE Public Square Speakers Series will present Cousteau for a free lecture on Tuesday, Nov. 17, in the Jean & Paul Amos Performance Studio on the Pensacola State College campus. Doors open at 6:30 p.m. Program begins at 7 p.m.
Around the globe, her last name is synonymous with discovery and protection of the natural world. When her grandfather, Jacques Cousteau, earned the first of his three Oscars for Le Monde du Silence in 1957, he paved the way for leveraging film and media to teach environmental stewardship. In the television series, "The Undersea World of Jacques Cousteau," Alexandra's father, Philippe, and grandfather produced the most popular documentary series in broadcast history, setting a record at the time for Emmy awards and eventually showing in more than 100 nations.
This pioneering family of explorers is widely credited for turning National Geographic into a global brand.
One could say that Alexandra Cousteau more than lives up to her name. Like her world-famous father and grandfather, she's a filmmaker at home in the sea and has mastered the remarkable storytelling tradition handed down to her. Her global initiatives seek to inspire and empower individuals to protect not only the ocean and its inhabitants, but also the human communities that rely on freshwater resources.
She has become a credible voice for water conservation and sustainability in her own right.
Named a National Geographic Emerging Explorer in 2008, she is part of an elite group of young visionary trailblazers who push the boundaries of discovery, adventure and global problem solving.
That same year, she founded Blue Legacy International with the mission of empowering people to reclaim and restore the world's water, one community at a time. She has led Blue Legacy expeditions across six continents and produced over 100 award winning short films about water issues around the world, engaging record numbers of people to take action on water conservation issues at home.
She was named one of the World Economic Forum's Young Global Leaders in 2010. This community of next-generation leaders acts as a driving force in shaping a sustainable future and includes notable figures such as Marissa Mayer, CEO of Yahoo, USA and Larry Page, co-founder and CEO of Google, USA. She also works with Oceana, the world's largest international ocean conservation and advocacy organization, as a senior advisor.
An environmental advocate and water policy expert, Cousteau urges people to view global water issues not as a disparate collection of unrelated problems, but rather through a systems-based approach that recognizes the fundamental interconnectivity of these issues and places renewed emphasis on protecting our planet's most vital resource.
She advocates an approach that recognizes how crucial it is to preserve natural water systems while taking into account the numerous demands, threats and developments within a watershed. From managing resources and addressing pollution to planning appropriately for the placement of cities, factories and farms, she focuses on careful economic planning and ecosystem-based management to preserve and sustain a healthy Earth for future generations.
WSRE Public Square Speakers Series events are free. Reservations are encouraged and can be made online at wsre.org/speakers.