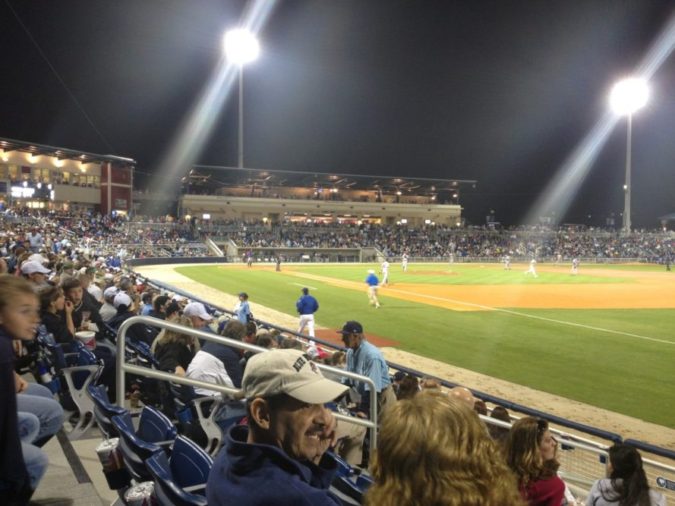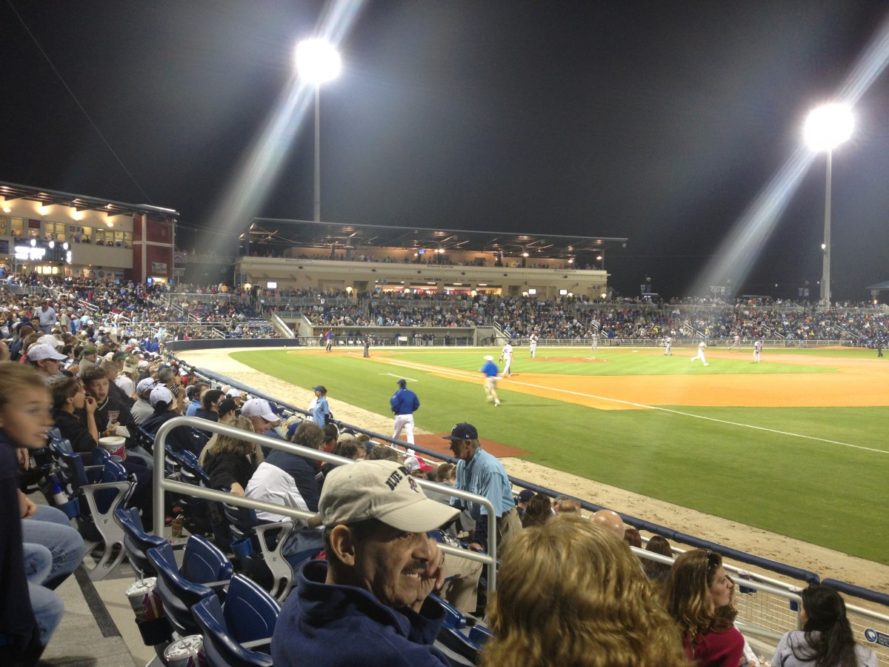 The Pensacola Blue Wahoos won its 400th game last night in Blue Wahoo Stadium on Fetterman Field, beating the Mississippi Braves 3-2. Four thousand fans, including more than 220 construction workers employed on the Studers various projects in downtown Pensacola, watched the home team hit the milestone.
The Blue Wahoos first victory in franchise history occurred on opening day April 5, 2012 when they defeated the Montgomery Biscuits, 3-1.
The Blue Wahoos are guaranteed to be in the Southern League playoffs after winning the first half and are currently in fourth place at 29-34. The Jacksonville Jumbo Shrimp are in first at 35-28 in the Southern Division, six games ahead of Pensacola.
The Studers have come along way since buying a failing independent minor league team (Pensacola Pelicans) that played its games in front 100-200 fans at Pensacola State College in 2002–but so as Pensacola.
The trajectory of Pensacola professional baseball for past 16 years has been Pensacola State College – University of West Florida – Maritime Park Referendum – Purchase Cincinnati Reds Double A – Open Blue Wahoos Stadium – Setting Attendance Records – Adding Bubba Watson as co-owner – Winning awards for one of the best run franchises in the country – Sending over a dozen players to the Majors – Two consecutive playoff seasons.