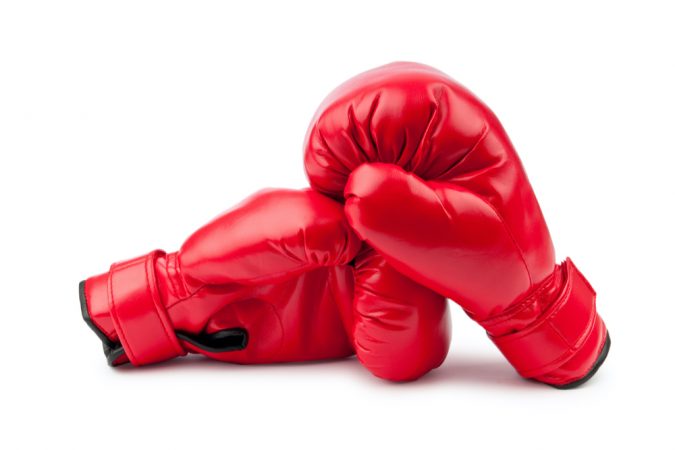 Yesterday, DPZ Codesign published its set of "facts" about its work for the Escambia County Commission on a master plan for  OLF-8, a 500+ acre site next to Navy Federal Credit Union's campus in Beulah.  Using the title "OLF-8 Myths and Facts," the design firm listed eleven statements that it declared as true or false. Yesterday, Inweekly pointed out how misleading the "facts" were  about Triumph funds.
Not only is it unusual for a contractor to attack its client, Board of County Commissioners, but also the misleading narrative promoted by DPZ Codesign is very similar to the  propaganda used by Save Our City and radio host Luke McCoy against the Community Maritime Park in 2006.
Let's look at DPZ Codesign's statements under "Jobs & Commerce Parks" – highlight in red and followed by their explanation
1. Developing a single-use commerce park at OLF-8 is the best way to create jobs for the community.  FALSE
"There are lots of ways to create jobs for Escambia County. Not every job needs to be in a commerce park, and many high-wage, high-tech employers don't want to be in a traditional commerce park setting. Creating jobs at OLF-8 is a top priority, but it is simply not true that this is the only place where economic development can happen.
To date, there are hundreds of acres available at commerce parks advertised by the county economic development agency, FloridaWest. There are thousands of acres set aside for further commerce park development throughout the county. These include The Bluffs, with more than 2,500 acres available for use, and the vacant Downtown Tech Park, which has 10 acres directly across the street from IHMC, a global leader in robotics and artificial intelligence. Finally, the Midtown Commerce Park is planned for 87 acres right on I-110.
While some of these commerce parks are geared towards specific industries, it is important to understand that the county does have available land and options for commercial development. This also creates an opportunity for OLF-8 to be a unique and innovative setting for economic development and community enhancement."
---
No one has advocated for a "single-use commerce park." No one.  Commissioner Jeff Bergosh, who appears whom DPZ Codesign is targeting, has repeatedly said he wanted mixed use on the site. In October, he told the daily newspaper (PNJ, "Beulah Plans, 10/28/20), "I think there'll be some amenities: some parks, a walking trail – I personally would love to lure the Post Office into building a branch there, because we desperately need one – some retail and some restaurants."
When School District requested 25 acres of county-owned property in Beulah to build a new school, Bergosh supported the idea of a new school on the site.
Two years earlier in viewpoint published by NorthEscambia.com, Bergosh outlined his ideas for the development of OLF-8, which said nothing about only a commerce park:
"Imagine an elementary school in the southeast corner (15-acres), a walking/biking trail all the way around this field, and as many as 6-8 parcels (along 9-Mile road) to bring restaurant and other service related businesses to Beulah (perhaps an urgent-care facility and a postal-store for two of these spots?)," wrote Bergosh. "We might sell 75 acres to NFCU for additional jobs they may bring.  Maybe we'll set aside recreation facilities for citizen use. Let's plan intelligently so everyone can get something from this land–but most importantly, let's support a "jobs per acre" plan to create diversified employment opportunities going forward."
DPZ Codesign is debunking a myth that no one on the county commission or in economic development, chamber or business community has pushed. Right out of the Save Our City playbook.
2. The best way to create jobs is to create a place where employers want to be. TRUE
"Twenty years ago when a commerce park at OLF-8 was first conceived, there was no Netflix, no iPhone, and a global pandemic was the thing of movies. Times have changed, and so has our economy. The workers of today and tomorrow want to be in places where they can live, work and play, and high-wage, high-tech employers go where they can find the best workforce.
A vibrant, mixed-use plan for OLF-8 is the best way to create jobs and secure a resilient future for Beulah and Escambia County.  With clear design guidelines and a flexible master plan, this can be done in a way that enhances the area, creates jobs and economic impact for the community, supports the needs of Beulah, and responds to the needs of the future, all in one place."
---
After presenting a false representation of its imagined opponent's statements, DPZ Codesign follows with its views. As stated above, the firm's client, the county commissioners, want a flexible master plan. When OLF-8 was conceived in 1997, the I-10 exit only had a gas station and a 4-H facility. Navy Federal only had 500 employees in its Virginia headquarters. Inweekly hadn't published its first issue. Keith Hoskins, the head of Navy Federal's Pensacola operations, was two years away from flying with the Blue Angels. It's a miracle that county government was able to stick to its economic development strategy for two decades and work out what was considered an impossible land swap with the Navy.
Though it's not a big point, Netflix was founded Aug. 29, 1997  according to its Wikipedia page.–the same year the chamber presented the commerce park concept to the BCC.
While DPZ Codesign makes a good argument for its opinion, the vast majority of job growth at Navy Federal in Beulah has happened in the last 10 years. Their employees went where the jobs were, and they had smartphones.
But this isn't a either "single-use" vs. "mixed-use" scenario, and it's dishonest to present it as such. I feel like I wrote this a dozen times during the maritime park debate 15 years ago when I argued the site could have a stadium and public areas.
3. We don't need a huge commerce park to create thousands of jobs. TRUE.
"Navy Federal Credit Union can support 10,000 employees on their 150-acres of developed land. The new ST Engineering facility, which works on large cargo planes, will host 1,300 employees on just 65 acres of land. To allocate the entire space at OLF-8 to yet another speculative commerce park would be a waste of taxpayer funds and a tremendous lost opportunity for Beulah and Escambia County.  The DPZ team's analysis of different sector job densities/acre clearly revealed that 1,000 jobs can easily fit on a minimum of 16 acres and a maximum of  72 acres. The question to be answered is, what type of employers are targeted for OLF-8, and what type of environment are they attracted to?"
---
No one is arguing for a "huge commerce park."  What images does "huge" create in your mind?  Good? Bad? The goal of only 1,000 jobs may be too small based on the DPZ team's analysis. If more high-paying jobs could be added, the economic impact of OLF-8 for the entire county would be exponential.   The economic impact of Navy Federal is over a billion dollars.