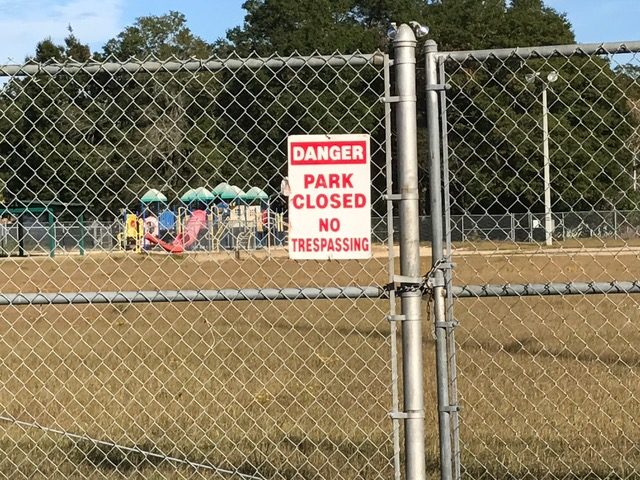 Pensacola City Councilwoman Jewel Cannada-Wynn has wanted to permanently close the Morris Court playground for months, despite opposition from the neighborhood. She and Mayor Ashton Hayward had presented an agenda item to give the land to the Area Housing Commission to build more low-income housing.
WEAR TV 3 reports that Cannada-Wynn has pulled the item because she is awaiting additional information from the housing authority. In November 2016, Cannada-Wynn tried to do the same thing, but protests from the community made her take it off the agenda and hold a town hall meeting at the Fricker Center, which was poorly attended.
For the first time in year, the playground was opened yesterday when Pierre Robinson, executive director of the Robinson Harris Academy of Music (RHAM), received permission from the city to let children play there. See report.
Other reports: