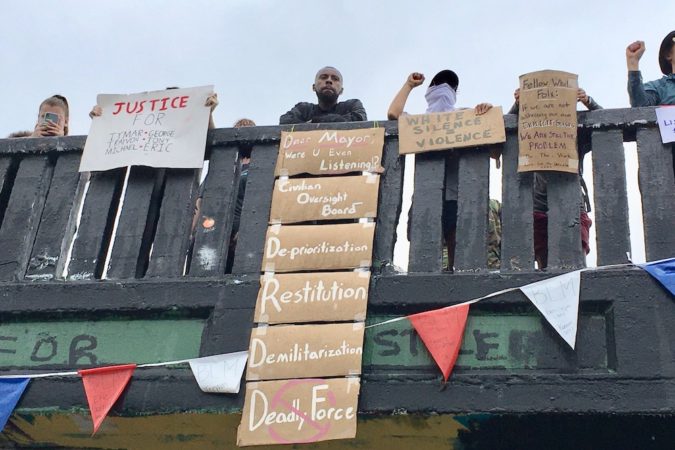 Attorneys for Jason Uphaus, the Black Lives Matter protester who was nearly run over by an angry driver at the foot of the Chappie James Bridge, today announced that charges against him had been dropped.
Chris Klotz, of the Stevenson Klotz law firm, said that the State Attorney's office dropped the charges against Uphaus after Klotz filed a Stand Your Ground motion.
A statement from the State Attorney indicated that the driver of the car was not cooperating with the prosecutors.
"We have felt all along that Mr. Uphaus was acting in self-defense when the driver of the vehicle threatened to run over him and his fellow peaceful protesters. The driver not only threatened the safety of Mr. Uphaus and the protesters, he willfully ignored the instructions of the Police officer directing traffic away from the crowd," said Klotz.
"It's clear that the driver of the vehicle knows that he was in the wrong, and that is likely why he's not interested in talking to the authorities," Klotz continued. "We hope that police and prosecutors will take a second look at this driver's dangerous actions."
He added, "Our client, Mr. Uphaus, was the victim of a criminal battery in this case, and that has been clear from the beginning. We're glad that justice has prevailed, and that Mr. Uphaus can move forward without a wrongful criminal charge against him."