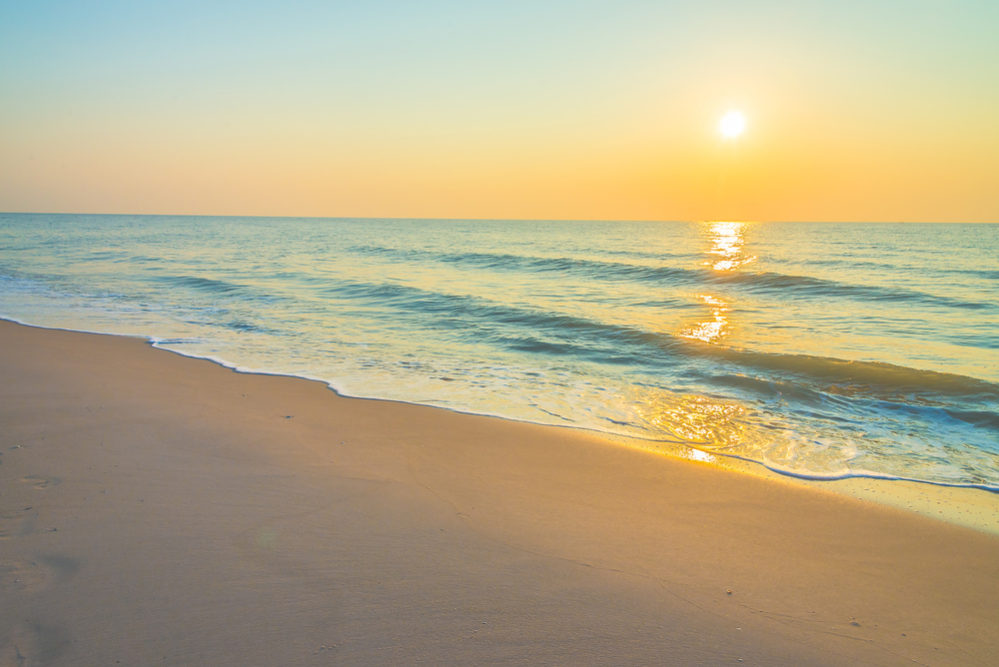 By Duwayne Escobedo, Inweekly
At the Committee of the Whole yesterday, Escambia County District 1 Commissioner Jeff Bergosh made a presentation showing the Beach Club Towers and Emerald Isle condominium owners on Pensacola Beach received a sweetheart deal during renegotiations of lease fees in 2016.
The 128 units at Beach Club pay the Santa Rosa Island Authority $23,593.78 annually in lease fees, which equals $184.33 per condo, Bergosh reported. Meanwhile, another slide showed the 128-unit Emerald Isle pays $65,610.44 or $512.58 per unit annually.
"This is borderline scandalous."

Commissioner Jeff Bergosh
Doing the math, it adds up to  $92 million in lost revenue over the term of the condominiums' leases, Bergosh pointed out.
"This is borderline scandalous," Bergosh said. "I don't want to be taken to the cleaners."
For years, Pensacola Beach residents and Escambia County officials have fought over paying the equivalent of property taxes that landowners on the mainland do. The federal government deeded the property to the county in 1947 and forbid ownership by residents. The county set up low  99-year leases subject to automatic renewal to attract investment and development to the beach's white sands.
Today, the U.S. Supreme Court and state require many island properties to pay lease fees equal to property taxes but not all of them.
District 5 Commissioner Steven Barry said the county commission at its Jan. 10 regular meeting should look at requiring any condominium lease fee renegotiations in the future go through the board first.
Barry said "it might take 20 years realistically" to make island residents pay their fair share of revenues to the county just like property owners on the mainland do. "Right now, there is nothing we can do but complain."
District 4 Commissioner Robert Bender, whose district includes Pensacola Beach, said he would work to align beach and mainland assessments.
"I knew what I signed up for in the campaign, and I'm willing to tackle it," Bender said.