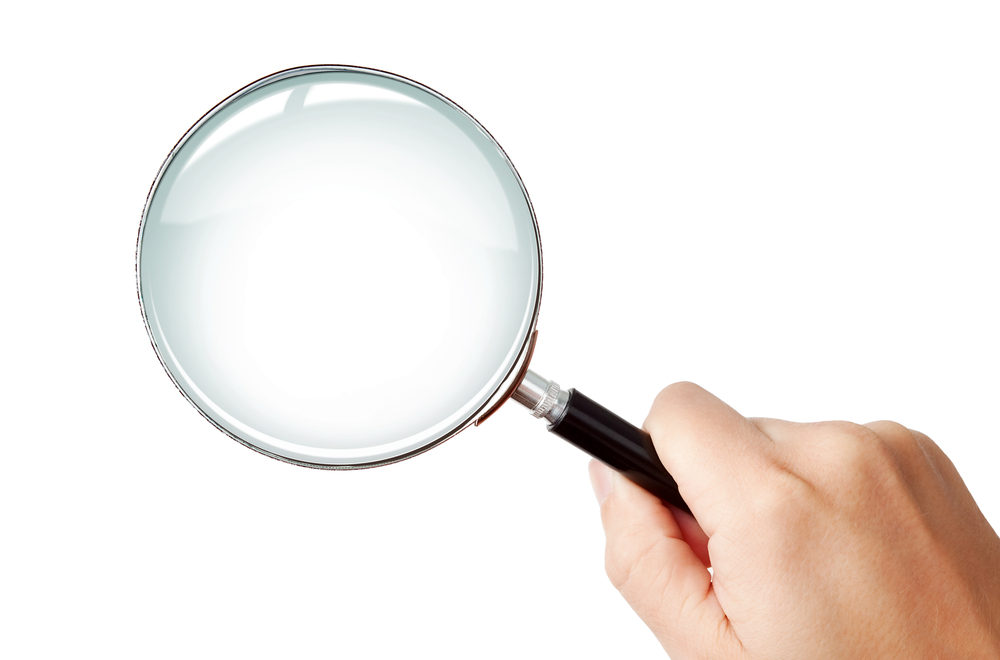 At 2 p.m. the U.S. Attorney for North Florida will present his case to keep David C. Williams detained. The Pensacola man, 41, has been charged with trafficking women from Asia and prostituting them in nearly two dozen massage parlors across four states.
An affidavit filed yesterday in federal court in Pensacola provide some details into the alleged human trafficking ring. These details are in the documents filed and the defendant has yet to respond to them.
Many of these details are very similar to what we reported about illegal massage parlors in May ("Sex & Massage Parlors," 5/4/19).
---
Panama City Massage Parlor
In July 2017, the FBI received two anonymous tips through the National Human Trafficking Hotline (NHTH). The NHTH tips indicated the massage parlors located at 7055 Fairfield Drive, Pensacola, and 1800 Beck Avenue, Panama City, were possibly using under-aged females and offering sexual acts for additional money during the massage sessions.
During an initial investigation by the FBI , the Panama City Police Department sent a Confidential Informant (CI) to purchase a massage at the Panama City location. The CI was taken to a room. Shortly after the massage started, the CI was offered sexual acts for additional money by an Asian female. The CI refused any sexual acts, at which time the Asian female providing the massage continued for only a brief time and then informed the CI the massage was complete. The CI then left the business without any further interaction with the female.
Further investigation revealed that on or about March 6, 2017, Williams purchased 1800 Beck Avenue, Panama City, Florida, for $135,000 with a $50,000 down payment, as per Bay County Clerk of Court records. On or about March 14, 2017, Williams filed Articles of Organization for a Limited Liability Company for "1800 Beck Massage LLC" with the State of Florida. He was listed as one of the managers of the LLC – an additional name was redacted from the affidavit.
---
Pensacola Massage Parlor
On or about Oct. 31, 2017 , the Escambia County Sheriff's Office (ECSO) responded to 7055 Fairfield Drive, due to a complaint about possible prostitution at the business. Williams identified himself as a co-owner of the business with REDACTED. Williams acknowledged he was going through REDACTED. Williams stated most of the females working at the massage business were operating without a license. While ECSO was present, Williams removed a camper, which was owned and registered to Williams, located behind the business (one of the NHTH tips previously received by the FBI indicated Asian females were living in an RV behind this business location).
On or about December 27,2017, the ECSO responded to 7055 Fairfield Drive, in reference to a suspicious person complaint. Upon the ECSO arrival, Williams advised a deputy there had been several reports of prostitution occurring at the business and unlicensed therapists working there as well. Williams asked the deputy to accompany him inside the business in order to contact the three Asian female workers.
One produced a New York state identification card and Florida massage therapist license that had expired 8/31/17. Another produced a California state identification card and Florida massage therapist license (non-practicing license). The third could not produce any identification at first. A later a friend produced a Chinese passport, US employment card that had expired 7/24/17 and Florida massage therapist license. All three women said that were employees of the business.
The Department of Homeland Security reported one female had been arrested at Utah Massage parlor and was under investigation for providing sex acts to customer. Another was in the immigration databases and was subject to deportation since her visa had expired in January 2009. The third female had a valid visa that didn't expire until 2025.
---
Thai Massage Parlor in PA
Meanwhile FBI had also been investigating a Thai Massage parlor in Carnegie PA, also associated with Williams. During the execution of the arrest, none of the Asian females at the business possessed any physical identification on their person, but rather produced pictures of identification on their respective cell phones. All of the Asian females were living in the rooms at the business in which they performed massages. Luggage and large amounts of United States currency were located in the closets of the rooms.
---
Expanding Operations to Four States
Since the investigations started, Williams has been opening new Asian massage parlors across the State of Florida and elsewhere. However. it appears that Williams has now been using nominees to conceal his ownership of the massage parlors and their corresponding bank accounts. The following massage parlor locations were found to be associated with Williams through law enforcement reporting, electronic federal search warrant results, and corporate and government records, amongst other things:
7055 Fairfield Drive, Pensacola, Florida
704 Massachusetts Avenue, Pensacola, Florida
127 N New Warrington Road, Pensacola, Florida
3268 Fordham Parkway, Gulf Breeze, Florida
126 Shell Avenue SE, Fort Walton Beach, Florida
2106 Drew Street #104, Clearwater, Florida
10422 N Florida Avenue, Tampa, Florida
1800 Beck Avenue, Panama City, Florida
6240 Seminole Boulevard, Seminole, Florida
232 Bay Street, Dayton Beach, FLorida
4689 N. Monroe Street, Tallahassee, Florida
6715 Wilson Boulevard, Jacksonville, Florida
3082 S 3rd Street, Jacksonville, Florida
1832 S. University Boulevard, Jacksonville, Florida
6817 Southpoint Parkway, Jacksonville, Florida
211 SW 4th Avenue, Suite #5, Gainesville, Florida
39 W. Main Street, Carnegie, Pennsylvania
1407 Peninsula Drive, Erie, Pennsylvania
1707 Hathaway Lane, Pittsburgh, Pennsylvania
639 Brown Avenue, Turtle Creek, Pennsylvania
30-32 Commercial Street, Braintree, Massachusetts
696 Warrenton Road, Fredericksburg, Virginia
---
BACKPAGE.COM
Williams also used Backpage.com to advertise his massage parlors. In November 2017, Backpage.com provided the FBI records regarding advertisements associated with telephone numbers related to the instant human trafficking investigation. An analysis of the Backpage.com records revealed an additional twenty-five telephone numbers and five e-mail addresses associated with Backpage.com advertisements for various massage parlor locations directly tied to REDACTED and Williams.
In April 2018, the FBI seized Backpage.com and affiliated websites as part of an ongoing criminal investigation involving conspiracy to facilitate prostitution and money laundering.3 However, just prior to Backpage.com being taken over by the FBI, Backpage.com provided a large volume of relevant records to the FBI. The Backpage.com records were reviewed and analyzed, resulting in the following partial summary:
a. The total number of Backpage.com advertisements connected to Williams and REDACTED as approximately 6827. Of the approximate 6827 advertisements, approximately 5274 were associated with multiple locations in Florida, approximately 1239 were associated with multiple locations in Pennsylvania, and approximately 314 were associated with one location in Virginia.
b. The advertisements purchased by Williams and REDACTED totaled about $63,952.57.
c. The advertisements consisted of describing "new cute girls," "getting your kinks rubbed out by an Asian hottie," and other such similar descriptions, which tended to focus on the Asian females and used sexually suggestive wording.
---
Airline Tickets
A review of Williams' Google account along with his American Express credit cards statements revealed Williams purchased approximately 24 airline tickets for over a dozen Asian females between April 2017 and October 2017 . A majority of the airline tickets purchased were to/from New York (La Guardia Airport and JFK Airport) with Florida destinations.
---