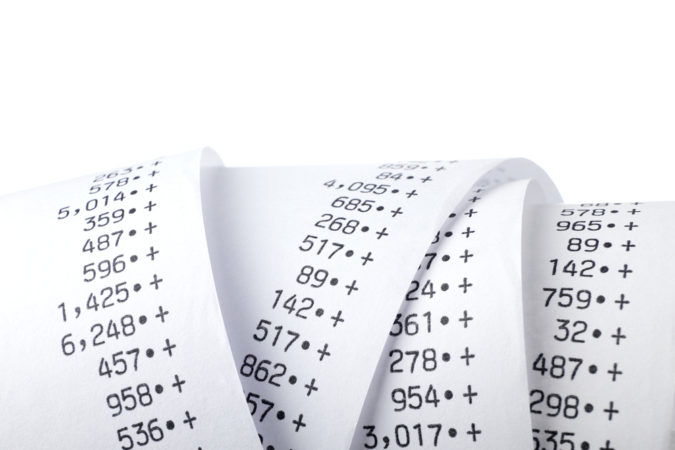 BY THE NUMBERS: CORONAVIRUS — THURSDAY LUNCH EDITION
BY NSF Staff
TALLAHASSEE — The Florida Department of Health late Thursday morning released updated numbers about the coronavirus in the state. Here are some takeaways:
— 62: Number of additional positive cases reported.
— 390: Number of confirmed cases in the state.
— 360: Number of cases involving Florida residents in the state.
— 30: Number of cases involving non-Florida residents in the state.
— 8: Number of deaths of Florida residents.
— 96: Number of cases in Broward County.
— 16: Increase in cases in Broward County from a Wednesday evening total.
— 86: Number of cases in Miami-Dade County.
— 54.1: Percentage of Florida's total cases in Broward, Miami-Dade and Palm Beach counties.
— 32: Number of counties with confirmed cases, the same total as of Wednesday evening.
— 40: Percentage of cases involving people age 60 and older.
— 18: Percentage of cases involving people from birth through age 29.
Source: Florida Department of Health
From Florida DOH:  New Florida cases include:
62 additional positive COVID-19 cases (61 Florida residents and 1 non-Florida resident) reported to the Florida Department of Health.
There are currently 360 positive cases in Florida residents and 30 positive cases in non-Florida residents.
---
Mayor Robinson will hold 3 p.m. presser
Mayor Grover Robinson will host a press conference today at 3 p.m. at City Hall to make an announcement related to COVID-19. He will be joined by Escambia County District 3 Commissioner Lumon May and Florida Department of Health in Escambia County Director Dr. John Lanza.
WHAT: Press conference related to COVID-19
WHEN: Today, Thursday, March 19 at 3 p.m.
WHERE: Pensacola City Hall, 222 W. Main St. (breezeway on the east side of the building)
WHO: Mayor Grover C. Robinson, IV, Commissioner Lumon May, and FDOH Director Dr. John Lanza.
Inweekly expects the mayor to order the closure of more businesses.
---
Hurlburt AFB has first case
HURLBURT FIELD, Fla. – An active-duty Airman tested positive for COVID-19 on Hurlburt Field.
The member had recently returned from travel to a country that has a Level Three Travel Health Notice, and promptly self-quarantined upon return consistent with DoD guidelines. After experiencing symptoms several days after he returned, the member contacted the medical group at Hurlburt Field and was screened at a drive-through screening operation recently implemented on the installation to combat the spread of COVID-19.
The purpose of the trip was for official duties; however, transportation was accomplished via commercial means.
"The health of our Airmen and our community remains paramount," said Col. Mike Conley, commander of the 1st Special Operations Wing. "I have personally spoken with this Airman, and he's in good condition. Fortunately, he took all the right steps recommended by the Center for Disease Control and DoD guidelines and went into self-quarantine immediately after he landed to limit exposure to the community, even though he had no symptoms at the time."
"Thankfully, he was vigilant, and our team of highly-qualified professionals took the necessary precautions to prepare for our first case," he said. "The team at Hurlburt Field continues to work deliberately and carefully as we balance our mission readiness with COVID-19 concerns."
The member remains under medical care in mandatory self-isolation.
---
Opening Doors closes doors
Due to the current severity of COVID-19, we are suspending Client Walk-In and Client Appointment Assistance until further notified.
We are working on the most suitable solution to work remotely with clients and their presenting needs.
Our phone lines are being monitored for questions:
Monday-Friday 8:30 a.m. to 4:30 p.m.
439-3009
Opening Doors Northwest Florida Facebook
Opening Doors Northwest Florida Website
---
Tax Collector office closes
In compliance with the directive from Governor Ron DeSantis to close all public buildings to the public, all tax collector offices will be closed effective 8:30 a.m. this morning.
Employees will continue to assist as many citizens as possible by way of a phone queue. All current appointments are cancelled.
For service, visit www.EscambiaTaxCollector.com and click "Join the Line" at the top. Pick an office and follow the prompts. Calls to customers who join the phone queue will be returned in the order in which they joined. A valid phone number must be provided. Call-backs will be from a 438 (Escambia County) or 595 (State of Florida) exchange.
Assistance for the following transactions will be processed through the virtual phone queue:
Title services (to the extent possible)
Original registrations (new tags)               Renewals ONLINE ONLY
Print electronic titles
Handicapped parking placards
Florida birth certificates
Surrender plates
Driver license (to the extent possible)
Remember if you are currently Real ID compliant and your last driver license or identification card renewal was done in an office, you may be eligible to renew online. A 30-day extension has been issued for those citizens whose licenses or identification cards expire between March 16, 2020 and April 15, 2020. A copy of the Emergency Order from the Florida Department of Highway Safety and Motor Vehicles can be accessed on our homepage at EscambiaTaxCollector.com (print and carry with your license).
The following transactions are available ONLINE ONLY through our Payment Center:
Property Tax Payments – Property tax payments are due by the end of March and at this time, there is no provision of law to extend the statutory delinquency deadline for the payment of real estate and tangible property taxes
Business Tax Receipt – Businesses can renew and print their business tax receipts online
BTExpress – Citizens and business owners can apply for a new business tax receipt or edit information on your current account
Tag Renewal – Renew online and pick up the same or next business day in one of our convenient drive thrus or have the registration mailed to you
Hunting and Fishing License – Purchase or renew online
Full payment of fees is required at time of service, and payment may be made by eCheck, debit, or credit cards. Payments made by eCheck are fee-free. Credit and debit transactions are subject to convenience fees charged by the payment vendor(s). If you must pay by cash, you may visit a drive thru at our Downtown, Marcus Pointe, or Molino offices.
---
Fiesta postpones two events
Fiesta Pensacola is following the CDC and statewide recommendation that organizers cancel or postpone all publicly-permitted, in-person events that consist of 10 or more people, in response to the COVID-19 outbreak. Based on that recommendation, both the Children's Treasure Hunt, scheduled for Saturday, April 25, and the Pensacola Crawfish Festival, scheduled for May 8-10, have been postponed.
No postponement dates for either event have been confirmed but Fiesta Pensacola is actively working to reschedule both events.
At this time, the 10-day long Fiesta Days Celebrations event, beginning in late May, is still scheduled as planned. This may too change, based on the rapidly-evolving news surrounding COVID-19.
As always, the public's safety remains our main priority. Fiesta Pensacola will continue to follow the recommended guidelines from state and federal health agencies moving forward.
For the latest updates, please visit our website at fiestapensacola.org